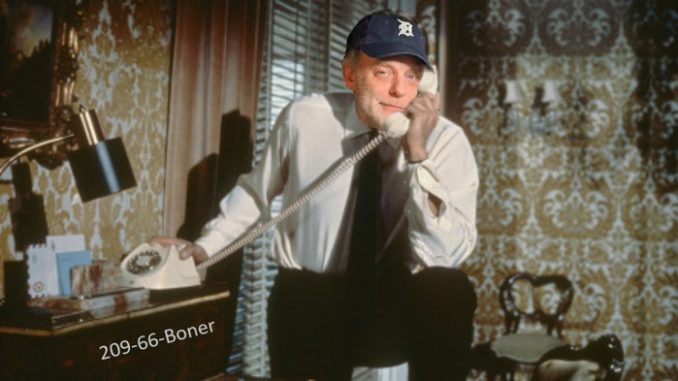 Podcast: Play in new window | Download (Duration: 2:45:32 — 152.0MB)
The Bonerline returns (209-66-Boner), Jim Fouts beats the system, Drew Crime: Lie Detector, Tom Mazawey explains GVSU segregation, Gwyneth Paltrow terrorizes the slopes, Tekashi69 attack, LA Indie 103.1 and Jim Bentley gets neutered.
Did Tekashi69 pull a Jussie Smollett? His bodyguards want to fight the attackers for $10K. If you come across a urine-themed Tekashi69 video, please send it to Drew.
Drew Crime 1: James Craig is the worst murderer possibly ever. He's been formally charged. The mistress in the has been named. Drew decides to remember the incredible murders of Charles Starkweather and Caril Ann Fugate. Drew learns of the 2005 show, Lie Detector.
Drew Crime 2: You've heard of the Dating Game Killer, but now there is a Family Feud Killer. Austin Lyle is the latest school shooter. He's dead. 4 Michigan students were in a bad accident in Cancun. A GoFundMe for them is set up right here.
Local News: Roseville selects their parade Grand Marshall: Jason Carr from Jason Carr Drive! Warren Mayor Jim Fouts is ALLOWED to run for a 5th term despite voters limiting the terms to just 3. Geoffrey Fieger has had a stroke. The Crumbley parents WILL go to trial.
Tom Mazawey joins the show to predict the NFL Draft, Jalen Carter's legal issues, the non-stop NFL coverage at Woodward Sports, take a shot at the Dan Le Batard Show, eulogize Willis Reed, Grand Valley State University's segregated graduations and more.
Case dismissed for Rick & Morty creator Justin Roiland. Too bad they already fired him. Canceled until proven innocent.
DTE Energy and Consumers Energy are really bad at providing energy. But what are you going to do? Seriously. Nothing. Deal with it.
If you'd like to help support the show… please consider subscribing to our YouTube Page, Facebook, Instagram and Twitter (Drew and Mike Show, Marc Fellhauer, Trudi Daniels, Jim Bentley and BranDon). Or don't, whatever.