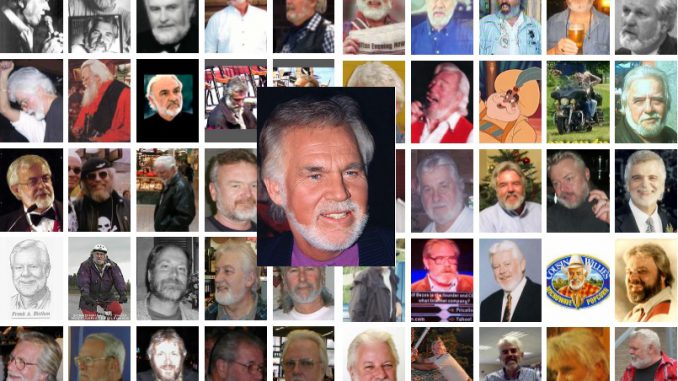 Podcast: Play in new window | Download (Duration: 2:51:25 — 78.9MB)
BranDon (@Pro_Duecer) and Marc Fellhauer (@MarcFell) are here today!
RIP to the Gambler; Coronavirus news: the good, the bad & the silly; Harvey Weinstein tests positive, Tiger King on Netflix, a new Bonerline and we spend valuable time on We Are the World 2.
Kenny Rogers dead at 81. Not the perfect game one, but The Gambler. Kenny crossed over many genres with tons of hits.
Kenny was batting cleanup in the original 'We Are the World', which led Drew to bump into the reboot for Haiti. It made it all the way to #2 on the charts, but it couldn't knock off of the classic hits of the last decade.
How about some songs on our Coronavirus playlist?
Great time for People Magazine to dump some of their crap material like a piece on Janelle Evans' online hate.
Celebrity Coronavirus PSA news: Neil Diamond pulled an "Elton" by redoing Sweet Caroline for the Coronavirus, DJ Pauly D wanted some attention, Big Ben shares family time, AB hits the waterpark, and Gilbert Gottfried shows up Gal Gadot and her friends.
Drew's proud to be one of the Metro Times' 30 People Famous in Detroit and No Where Else. The Coronavirus has not been good for Metro Times since there are no events to promote.
Marc nerded out listening to economic podcasts this weekend & the cure to fixing the economy is to flood it with money no questions asked.
Marc and BranDon has a list of silly Coronavirus stories like fighting over Mountain Dew, using COVID-19 for a paid vacation and teens coughing on produce for clicks.
Breaking CVNN News: Harvey Weinstein has the Coronavirus.
Drew loves his brother so much and goes through his text conversations regarding the pandemic.
Bonerline includes multiple 'separated at births' and of course the inevitable Coronavirus reaction.
Princess Beatrice's wedding is cursed. From Megxit to the pedophile allegations against her dad to the Coronavirus and more. Womp womp.
Mike Clark was ahead of the curve when it came to self quarantine and pandemic preparedness.
Daniel Dae Kim is doing better thanks to Chloroquine, the Malaria drug. Just don't O.D. on it like in Africa.
Mesa is chugging along with take-out orders. Hit them up by Uber Eats and Door Dash or call (248) 545-1940.
Many people have reached out to Drew to give him their binge-worthy suggestions while in quarantine.