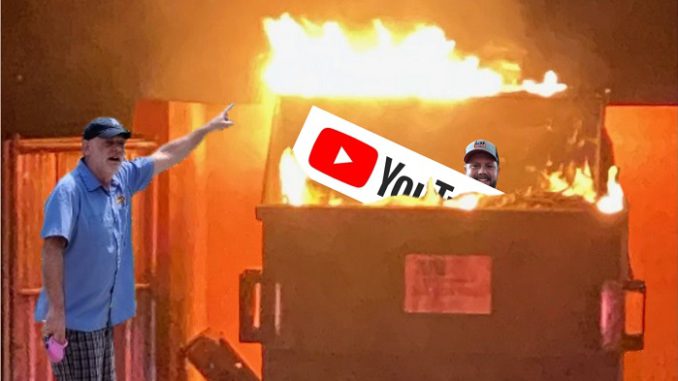 Podcast: Play in new window | Download (Duration: 3:25:58 — 165.4MB)
Everyone hates YouTube, Donald Trump arrest watch, Amanda Bynes psychotic break, Eli Zaret checks in on the Detroit Lions, Eric Andre v. Chet Hanks, The Cure v. Triumph, Adam Sandler movies ranked, and Dr. Disgusto attacks Hillary & Chelsea Clinton.
BranDon hates the YouTube page. Spite him and subscribe here. You can also help Drew in his battle against Adam Rich right here.
Eli Zaret joins the show to discuss TCU bad beats, Post game f-bombs flying, Tom Izzo succeeding once again, Eli's Fairleigh Dickinson connections, ask about Zach Edey's ethnicity, cover Steph Curry's connection to the Women's NCAA Tournament, praise Candace Parker, Kerryon Johnson vs. Matt Patricia, the Detroit Lions Free Agency signings, Miguel Cabrera's farewell tour and much more.
Spring Break: The students at MSU held a memorial following gun violence. Meanwhile, spring breakers in Miami want to get back to the bars following gun violence.
Trump Arrest watch 2023. NYC prepares for an arrest… or not. We check in with the Trump Unity Bridge to see if it can bring the protestors together. Some people are saying Bruce Willis ruined Karen McDougal for Donald Trump.
Crazy Chicks: Amanda Bynes had another mental episode and was found walking the streets of LA… naked. Wendy Williams was spotted at a gay bar in NYC. Blac Chyna has found Jesus, is dissolving her face injections, and is removing her massive ass implants. Teen Mom Janelle finally re-gained custody of Jace. She's on OnlyFans now, if you're interested.
5th time is a charm for 92-year-old Rupert Murdoch. The old bastard is engaged to a 66-year-old Lesley-Ann Smith.
SVB regulators knew the risk… but, whatever. Barney Frank lobbied to lighten regulations… that he wrote. All because he was a member of Signature Bank's board.
PBS released some footage of Anthony Fauci and Muriel Bowser promoting the vaccine on the streets and it got a little chippy.
Dave and Chuck the Freak don't have to work during holiday weeks and do not promote live event. Unsubscribe from their show today.
Music: Yachtley Crew is the Yacht Rock band you should be following. Adam Sandler is coming to town. Robert Smith and The Cure shamed Ticketmaster into issuing refunds due to high ticket costs/fees. Some people are saying Ozzy Osbourne plans to un-retire and do shows from a wheelchair. Eddie Vedder covers U2's One.
If you'd like to help support the show… please consider subscribing to our YouTube Page, Facebook, Instagram and Twitter (Drew and Mike Show, Marc Fellhauer, Trudi Daniels, Jim Bentley and BranDon). Or don't, whatever.