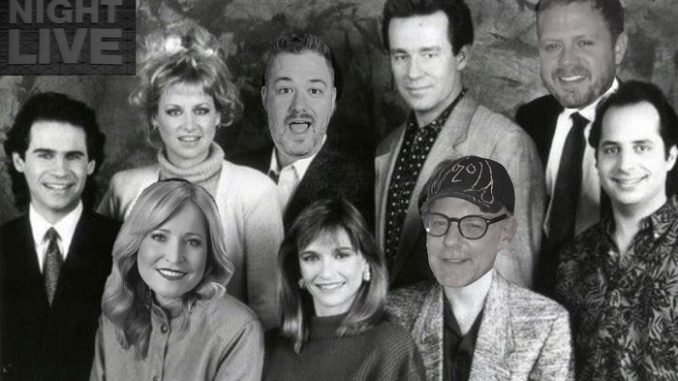 Podcast: Play in new window | Download (Duration: 2:51:51 — 157.8MB)
SNL alumni Jon Lovitz joins us, Alex Murdaugh guilty, NBA All-Star hothead Ja Morant, Tom Mazawey on Plato's Retreat, new docs coming on Jared from Subway & Jussie Smollett, a Bonerline, and Jared Goff settles his beef with Valentine Distilling.
Sports: It's business as usual for #1 NFL Draft prospect Jalen Carter. NBA All Star Ja Morant beat the crap out of a teenager last year and we're learning about it right now. Jared Goff and Valentine Distilling Co. have buried their beef.
The jury is now deliberating in the Alex Murdaugh trial. A juror has been dismissed for talking to people about the case, but she needs her eggs before she jets. OJ Simpson weighs in by making jokes.
Livvy Dunne is still the hottest college influencer out there. The Cavinder Twins are hot on her trail (NSFW).
Tom Mazawey joins the show to try and get the Mr. Skin password again, remember Plato's Retreat, his audience appearances at Donahue and Geraldo, NFL Draft analysis, discuss the Jalen Carter debacle, promote Astronomicon and more.
Grab your EXCLUSIVE NordVPN Deal by going to nordvpn.com/dams to get a Huge Discount off your NordVPN Plan + a Bonus Gift! It's completely risk free with Nord's 30-day money-back guarantee!
Jon Lovitz joins the show to explain The Peanut Song, collaborating with Penny Marshall, almost being the star of Bad Boys, his George Santos impersonation, his beef with Harvey Fierstein and promote his appearance at Astronomicon.
Crazy Britney Spears sold the house she just bought and takes a loss. She's so good with her own money.
We're not quite sure where the Detroit Tigers, Pistons and Red Wings will air if Diamond Sports goes bankrupt.
Joe Biden is getting crap for a chuckle following the accusation of killing Rebecca Kiessling's sons.
Social media is dumb, but we're on Facebook, Instagram and Twitter (Drew and Mike Show, Marc Fellhauer, Trudi Daniels and BranDon).