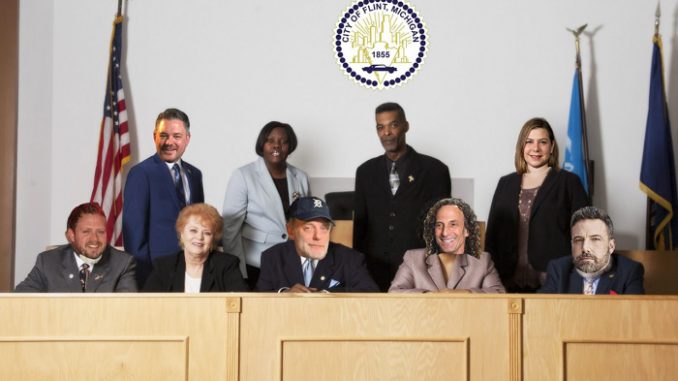 Podcast: Play in new window | Download (Duration: 2:56:27 — 162.0MB)
Flint councilman Eric Mays, J Lo lets Ben Affleck do an interview, March Madness, Elissa Slotkin on Bill Maher, Kenny G's expensive divorce, shooting at NFL RB Joe Mixon's house, TJ Holmes & Amy Robach marathon training, and iHeart's Podcast award winners.
NCAA March Madness rolls on. The Brandon Miller (and his security) situation is so dumb that we are actively rooting for Alabama. It turns out that one more Alabama basketball player was present at the shooting. Fairleigh Dickinson downs Purdue and The Chief. Mark Fuhrman University had a big upset. Michigan falls in the NIT at the last minute again.
There was a shooting at Joe Mixon's house. His sister was arrested leading some to suggest she's taking the fall for her NFL RB brother.
Some listener convinced Drew that the Callin' Oates hotline was no longer working. This listener was incorrect and should not send Drew stories anymore.
Selena Gomez passed Kylie Jenner and has now become the world's most followed female in IG with 400,000,000 followers.
YouTube is a thing that Drew won't stop talking about it until you subscribe to it. Some people are saying Dave & Chuck the Freak nixed all remotes. We remember crappy remotes from the past.
Elissa Slotkin is looking to slide into Debbie Stabenow's senate seat. In the meantime, she appeared on Bill Maher's show Friday night.
A GoFundMe has led to the funding of exhuming the body of Stephen Smith in hopes of getting another Murdaugh thrown behind bars.
Amy Robach and T.J. Holmes took a break from having sex to run a half-marathon. The power-couple are pitching a daytime show to the Ellen showrunners.
Britney Spears continues to post crazy things on Instagram. She wants Kevin Federline's gravy train to end.
If you'd like to help support the show… please consider subscribing to our YouTube Page, Facebook, Instagram and Twitter (Drew and Mike Show, Marc Fellhauer, Trudi Daniels, Jim Bentley and BranDon). Or don't, whatever.