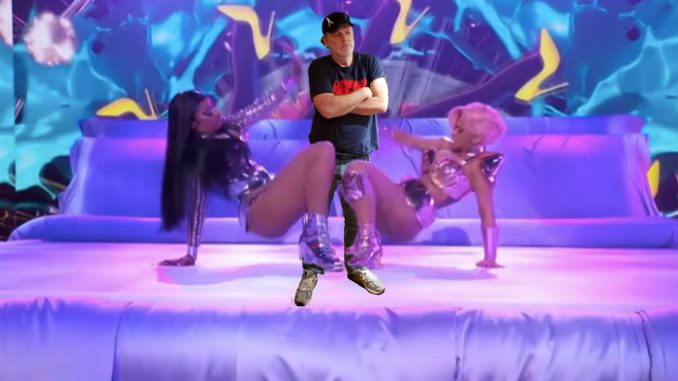 Podcast: Play in new window | Download (Duration: 2:45:19 — 151.8MB)
Grammy review with Gary Graff, Andy Dick yells at Drew, Oscar nominations, The Talk is muted, David Hogg's pillow company failure, Drew Brees unretires, and Gen X is supposed to save the world.
Grammys recap: Beyoncé made history, Blue Ivy has more awards than you do and Eddie Van Halen was SNUBBED!
Even though no one knows who he is, Fela Kuti is going to get into the Rock and Roll Hall of Fame before Rage Against the Machine and Devo
Gary Graff joins the show to discuss the Grammys, The Strokes terrible internet service, the ratings falling and the Detroit Music Awards.
Drew watched Mank since it's nominated for 83 Oscars and tried to watch Nomadland until Frances McDormand took a big dump in her van.
Noah Cyrus was nominated for 'Best New Artist' even though she's been around for years and years. Additionally, her dress was dumb.
Georgetown Law is under a microscope after a professor made remarks about the poor grades of African American students.
Gen X is being tasked with saving America from those evil Millennials and cancel culture, but they don't want to be bothered.
Andy Dick doubles down and believes he'll be banging Elisa Jordana shortly. We chat with Andy roommate #4 and roommate #7. He gets very mad at Drew.
Drew Brees was retired for 1 day and now has a job with NBC that will take him away from spending time with his kids.
Social media is dumb but we're on Facebook, Instagram and Twitter (Drew and Mike Show, Marc Fellhauer, Trudi Daniels and BranDon).