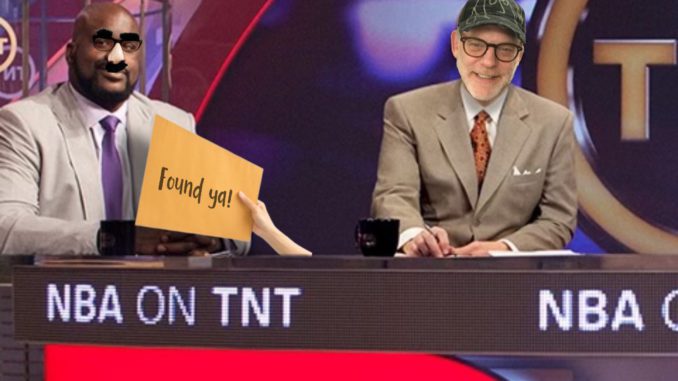 Podcast: Play in new window | Download (Duration: 2:42:53 — 224.2MB)
Shaq's hiding from process servers, Michael Irvin v. Marriott video released, Lindsay Lohan's knocked up, Vince Young's an MVP spender, Ja Morant in a-hole rehab, Donald Trump's #1 song, Bill Hader: orgasm giver, Razzie winners, Playboy Murders, and Diplo's same sex BJ "wasn't gay".
A song made by Jan. 6 prisoners featuring Donald Trump has hit No. 1 on iTunes. We still prefer when he covered Once in a Lifetime by the Talking Heads.
Silicon Valley Bank's failure was due to a lot of bad mismanagement, but at least those bosses cashed out right before the end. Their UK Risk Management head seemed to be interested in things other than risky investments.
Diplo once received oral sex from a guy, so he "might be gay". He was Emily Ratajkowski's first "white cisgender male" guest on her podcast. Everything but EmRata is toxic.
iHeart morning show host Josh Innes just up and quit without warning… to take a new job in St. Louis at KSHE. That market has had some crazy activity lately. Including a host who mysteriously left… because he was texting listeners for nudes.
7'1″ Shaquille O'Neal has been hiding from process servers to avoid a lawsuit from failed cryptocurrency exchange FTX.
Ja Morant is entering some kind of counseling program. His family is so tight-knit that they all responded when the youngest sister was in a beef in high school.
Michael Irvin's lawyers released the video of his encounter with the Marriott employee that got him booted from the hotel.
Lindsay Lohan is pregnant. Some people are worried about the path that the fetus is going to travel.
Hugh Grant gave an honest interview to Ashley Graham on the red carpet before the Oscars and Twitter got mad.
Grab your EXCLUSIVE NordVPN Deal by going to nordvpn.com/dams to get a Huge Discount off your NordVPN Plan + a Bonus Gift! It's completely risk free with Nord's 30-day money-back guarantee!Billy Squire actually released a new song.
Cliff Notes Theater: What's Love Got to Do with it starring Angela Bassett.
Social media is dumb, but we're on Facebook, Instagram and Twitter (Drew and Mike Show, Marc Fellhauer, Trudi Daniels and BranDon).