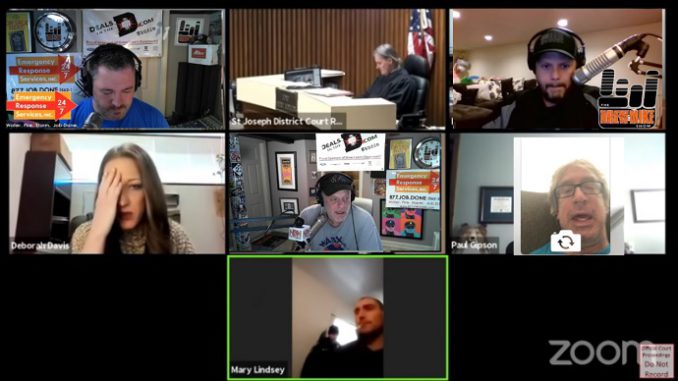 Podcast: Play in new window | Download (Duration: 2:39:09 — 146.1MB)
Zoom Court, Piers Morgan v. the world, Johnny Damon's arrest video, squatting Rachel Uchitel, Woke Kids of Reddit, sexy diapers, Maz checks in, and we reconnect with Andy Dick.
A Zoom court didn't go so well for a Michigan man trying to bamboozle a judge and lawyers. SIST: The judge needs to go to Lady Jane's.
Tom Mazawey (aka 'Steve Roth') dials in to eulogize Andy Gibb, discuss the NHL to ESPN, add Oprah to his hate list, debate the Les Miles firing, the poor word choices of Meyers Leonard, Jewish athletes and more.
Johnny Damon and his wife were absolutely hammered and the police body-cam has all the "highlights" from the arrest.
Piers Morgan to be arraigned on attempted murder charges. Meghan Markle totally tattled on him while claiming it "isn't about her".
We just CANNOT reach the florist that tiny Kevin Connolly has been battling with. One apparent thing is that they aren't busy updating their outgoing voice mail.
Social media is dumb but we're on Facebook, Instagram and Twitter (Drew and Mike Show, Marc Fellhauer, Trudi Daniels and BranDon).