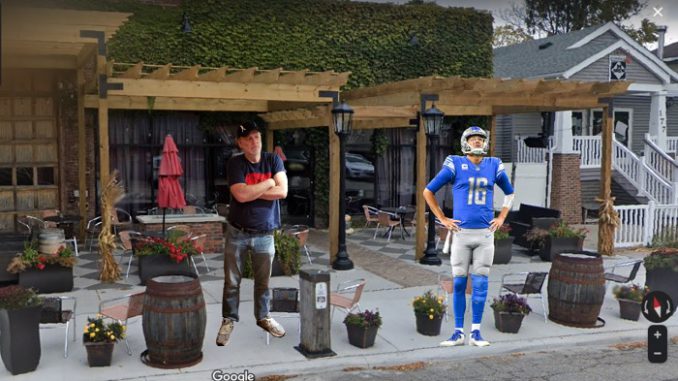 Podcast: Play in new window | Download (Duration: 2:57:56 — 163.4MB)
Jared Goff v. Valentine Distilling, NFL's #1 Draft prospect in trouble, Paris Jackson rips off Nirvana, Ted Williams' long Prince story, our YouTube channel, not-prince-Harry's pay-per-view therapy session, and 50 bad albums by great artists.
The Detroit Red Wings have re-signed Dylan Larkin with an 8-year, $69M deal. BranDon's take on the signing is that he hasn't been watching the Red Wings.
Jared Goff is beefing with Valentine Distilling in Ferndale. It all started with a bad review from the Lions QB's driver. We check in with the local establishment and get their take.
Georgia Bulldog DT Jalen Carter, who is often ranked a top-5 NFL draft pick this year, is charged with road racing that led to a crash that left 2 dead including his teammate.
Justin Bieber has canceled his tour following trouble with Ramsay Hunt Syndrome. Now he can sit at home and support Hailey Bieber in her battle against Selena Gomez.
Jon Stewart reacts to the reaction he got for talking about the Covid lab leak theory on The Late Show with Stephen Colbert.
The WaPo says Donald Trump is not responsible for the East Palestine train derailment. The air quality remains terrible despite the EPA saying everything is fine.
The Ted Williams Clip of the Day features the time the Golden Voice met Prince. The story reminds Drew of his experience at David Bowie's Glass Spider Tour.
Marjorie Trailer Greene was verbally attacked at dinner. Joe Biden was also heckled at dinner recently.
The Student Loan Forgiveness Program is still up in the air and being question by the Supreme Court.
72% of conservative academics fear losing their jobs for their political views. The State of Florida just wants to ban certain fields of studies.
Royal News: Not-a-Prince Harry popped up on Stephen Colbert. You can pay $34 to watch not-a-prince Harry talk to a "trauma expert". Meghan and Harry have been evicted by King Charles. He'd rather have his disgraced brother Andrew live there. Nobody wants to play at King Charles coronation.
Social media is dumb, but we're on Facebook, Instagram and Twitter (Drew and Mike Show, Marc Fellhauer, Trudi Daniels and BranDon).