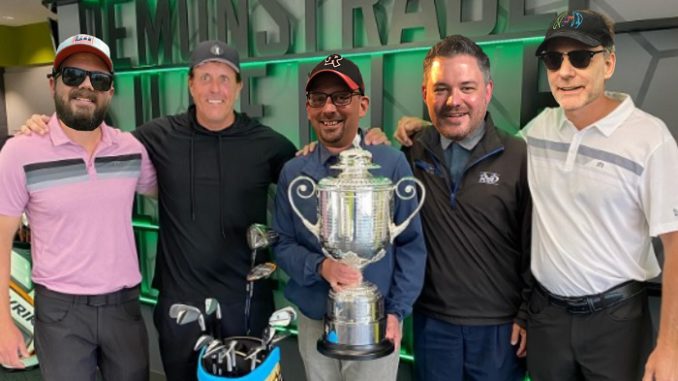 Podcast: Play in new window | Download (Duration: 3:04:56 — 148.6MB)
Golfers quit the PGA for blood money, Deshaun Watson's response to NY Times, Mr. McConaughey goes to Washington, WaPo's inner-office Twitter fight, Bill Burr's: Friends Who Kill, Corey Feldman's NFTs, WATP Karl joins us, and listener Angie takes on Meghan Markle fans.
Not-a-Prince Harry and his attention seeking wife Meghan Markle tried to weasel Netflix cameras into the meeting of their daughter with the Queen. Listener Angie Bloor got POUNDED by Megxit fans for simple quoting a drop from The Office.
Felicia Sonmez got her co-worker, David Weigel, suspended from the WaPo for a stupid retweet. Fun Fact: David had Felicia's back when she got heat after Kobe died.
WATP's Karl joins the show to remind us that Jameela Jamil is a whiner, update us on his new 2-show schedule, rip on Al Franken's crappy podcast (with special guest Patton Oswalt), and give us more reason to hate Paris Hilton. For more Karl angry at Paris, check out this video with KC Armstrong.
Protect yourself online with our NordVPN deal. Use our code DAMS for a huge discount off your NordVPN plan plus 1 additional month for free. You'll even get a bonus gift. It's risk free with Nord's 30 day money back guarantee.
Matthew McConaughey dropped by the White House to speak on gun issues following the Uvalde mass shooting.
Jack Wagner's son was found dead at the age of 27. But wait… who is this slump buster on his Who's Dated Who?
Phil Mickelson is getting a TON of money from LIV Golf. Dustin Johnson is cleaning up as well. Some people are saying Tiger Woods turned down close to a BILLION dollars.
Deshaun Watson uses the tool that led him to commit sexual assault to deny all the reports of his sexual misconduct. The New York Times has a new report with even more accusations, including the fact that the Houston Texans helped him by supplying the star QB with NDAs.
Social media is dumb, but we're on Facebook, Instagram and Twitter (Drew and Mike Show, Marc Fellhauer, Trudi Daniels and BranDon).