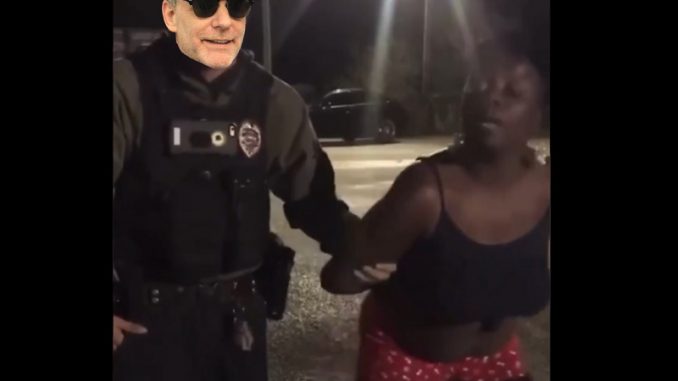 Podcast: Play in new window | Download (Duration: 2:54:27 — 80.0MB)
"You about to lose yo' job", disbanding the Minneapolis PD, idiots v. tattletales, Jeff Bezos v. Michael Sanchez, Trump v. cotton swabs, Lea Michele's still the worst, Drew Brees can't win, and two stoners got robbed on COPS.
Johnniqua Charles has gone viral for telling a strip club security guard he's about to lose his job. Spoiler Alert: he didn't. Someone has already set up a GoFundMe for her for some reason.
Meghan Markle and Prince Harry are looking to be the forefront of the Black Lives Matter cause, but first they need to study.
Two Buffalo police officers have been charged for shoving a 75-year-old man to the ground and watching as he bled.
Minneapolis Mayor, Jacob Frey, took a walk of shame after he refused to 100% abolish the police instead of lying like a politician.
COPS and Live PD have been temporary pulled from TV much to Drew's chagrin. Thankfully Drew has some seasons saved, we check out the time some stoners got robbed.
Breaking News: A Minneapolis City Council majority announces their support to disband their police department.
White police officers and community member are so sorry that they've taken to washing the feet of African American faith leaders… just like Jesus.
Donald Trump touched some swabs at a factory in Maine and now they have to toss everything in the trashcan.
Some girls trying to clean graffiti off a federal building are scolded because of the message of the graffiti.
Drew Brees can't win as President Trump didn't want him to apologize. Gamblers want to know is he kneel this year.
Idiots v. Tattletales: J. K. Rowling forgot men get their periods too, Grand Ledge Superintendent resigns for partially blaming George Floyd for his death, Reddit's co-founder is resigning because an African American deserves that job, Roger Goodell admits the NFL was wrong , Jake Fromm jokingly feels 'elite white people' should be the only ones to purchase guns, FSU's coach is a liar, Utah's DC had bad texts 7 years ago and Emily Ratajkowski's husband is sorry for using the N-word casually.
Colin Kaepernick is the best quarterback of all time and it's racist that he's not on an NFL roster. All the other QBs that were signed when he became a free agent are way better though.
The Athletic fired 8% of their staff. They may not be growing, but they swear they haven't lost anyone.
Lea Michele has had a 'real wake-up call'. She's been crying because she realized how many people don't like her. SIST: Drew's name is on this list somewhere.
Other in trouble include: Some idiot TikTok star, some idiot nursing school student, some idiot media studies turd and some racist hottie.
Follow us on Facebook, Instagram and Twitter (Drew and Mike Show, Marc Fellhauer, Trudi Daniels and BranDon).