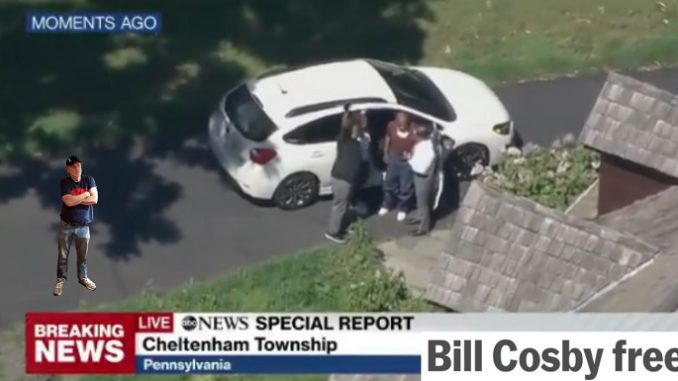 Podcast: Play in new window | Download (Duration: 2:41:08 — 148.0MB)
America's Dad rapist Bill Cosby freed, Mayor Duggan engaged, Allison Mack sentenced, Elisa Jordana joins us Re: Andy Dick, James Franco's settlement, Chris Kattan is a mess, and Drew Crime's Web of Lies.
Bill Cosby is free and defiant. Clair Huxtable is so excited, but then slightly walks it back as Twitter gets mad.
Mayor Mike Duggan is getting hitched to the woman he claimed he wasn't dating. Bob Carmack is a matchmaker.
Drew Crime: Drew has been diving in on Web of Lies and the deaths of Christine Belford and Laura Mulford. Dr. Ronald Ilg is a bad guy who needs Dark Web etiquette.
Andy Dick breaks his silence… but not with us. We check in with his 'fiance' and birthday girl Elisa Jordana to get the details. We even chat with Andy's "victim" Lucas.
Jamie Spears has broken his silence and he's on the attack. Britney's boyfriend wants you to see his pubic stubble.
Social media is dumb but we're on Facebook, Instagram and Twitter (Drew and Mike Show, Marc Fellhauer, Trudi Daniels and BranDon).