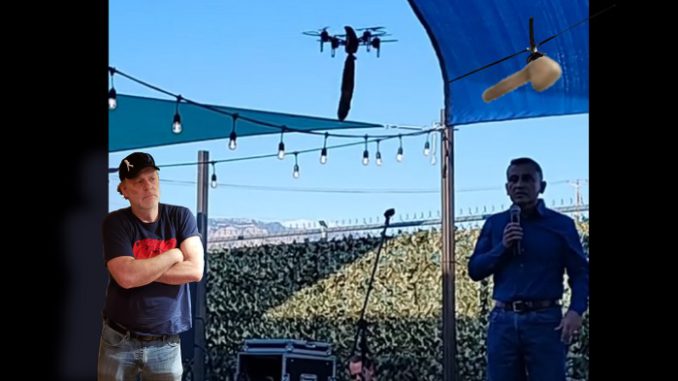 Podcast: Play in new window | Download (Duration: 2:47:14 — 153.6MB)
A new Dong Drone, not-a-rock-star pastor Carl Lentz in more trouble, Gary Graff prepares us for concerts, Bam Margera needs help, a new Bonerline, and Maz checks in to address a Kevin controversy.
F. Lee Bailey has died. OJ Simpson is sad, but still points out that he picked on the member of his own Dream Team.
Drew is pretending he doesn't want to win 'Michiganian of the Year' and suggests you nominate Charlie LeDuff or ML Elrick.
Gary Graff has the updated concert lineup: The Black Crowes, Blackberry Smoke, GNR, Rob Zombie, Megadeth, James Taylor & Jackson Brown, Alice Cooper, Knotfest, Faster Horses and many more. We also chat The Black Keys' Delta Kream and argue some more about Pink Floyd.
Art from Woodward Sports received a fantastic gift from Tom Mazawey, but it has raised so many questions that Maz needs to answer.
Tom Mazawey dials in to defend his actions at Woodward Sports, rail against Logan Paul vs Floyd Mayweather, brag about the damage he did at the Champions Club buffet, talk up Paws, explain the new USFL and much more.
All hands are on deck as we drop everything to find & talk to any involved in the new dildo-copter attack in New Mexico. We remember the OG one from Russia.
Bam Margera is taking on everybody and now has a restraining order filed against him. Take some advice from Steve-O, Bam.
Justin Bieber's ex-not-a-rock-star pastor, Carl Lentz, has been accused of sexual misconduct by his ex-nanny.
BranDon and other Millennials are running out of time to build wealth, but their experiences are appreciating.
Thanks to the internet, Karen is the most hated name of all-time. By the way, don't make fake TikTok Karen videos.
Social media is dumb but we're on Facebook, Instagram and Twitter (Drew and Mike Show, Marc Fellhauer, Trudi Daniels and BranDon).