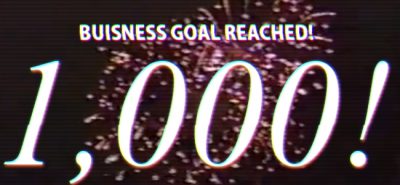 Podcast: Play in new window | Download (Duration: 2:46:23 — 76.3MB)
Our 1,000th episode, DPD SUV hits protesters, the bad idea that is Quibi, canceled YouTubers, Bentley's trolling results, face tattoos are in, and Drew has a toilet in his yard.
Thankfully we had a 4-day weekend because Drew just can NOT stop binging that damn 74-episode Pablo Escobar show.
Not a Sports Podcast Sports Desk: 97.1's discussing vaccinations, Emoni Bates to MSU and the Red Wings get screwed in the NHL Draft Lottery.
Miley Cyrus performed Help and it was way better than the Beatles version. SIST: she made a lot of people build a stage for one song to be played in front of no people.
Drew caught a doc on the Seattle police / homeless / public policy and it sounds like a great one. Meanwhile, a 16-year-old is dead and a 14-year-old in critical condition following a shooting in CHOP.
Twitch bans Donald Trump and Reddit removes r/TheDonald. It may have something to do with a poor choice in retweets.
Some people want to cancel David Bowie because of China Girl… and that Nazi stuff he said back in the 1970s.
YouTubers Shane Dawson and Jenna Marbles are finished because of their past blackface videos… that netted them millions. Jojo Siwa is fighting back against her blackface allegations.
The voice acting world took a hit this weekend as everybody quit their gigs after people found out they didn't look exactly like the people they were portraying.
The dam disaster in Midland must be fine now since no one is talking about the cleanup and rebuilding.
The girl who was canceled after she faked helping clean up after a protest in Santa Monica has broken her silence by straining to do some explaining.
Police took on a bat wielding protester in Wisconsin. The people that filmed the action might want to learn the rest of the story next time.
WeWork was such a great idea, that 'The Wing' has copied their model but only for women. Yeah that'll work out.
Mark Consuelos wants you to know he still wants to nail Kelly Ripa all the time. Some people think the story is a diversion so no-one pays attention to Lola.
New Cameos include Jay Jay French, Mason Rudolph, Jim Norton, Larry Brown, Dikembe Mutombo, Ghostface Killa, Phil Simms, LaVar Ball, Tony La Russa, Johnny Manziel, Tonya Tucker and the guy from Spin Doctors.
Follow us on Facebook, Instagram and Twitter (Drew and Mike Show, Marc Fellhauer, Trudi Daniels and BranDon).