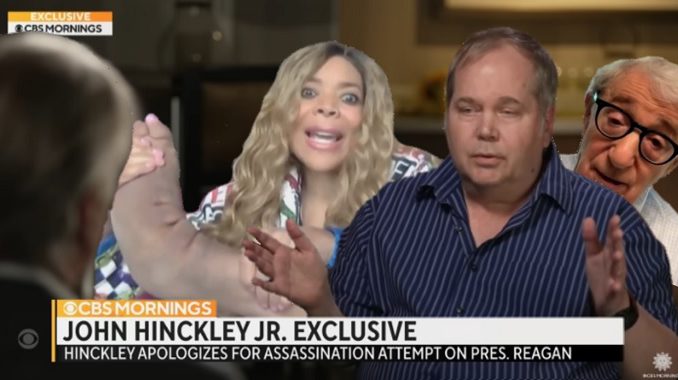 Podcast: Play in new window | Download (Duration: 2:55:43 — 141.2MB)
John Hinckley says all the wrong things to CBS, Wendy Williams isn't well, Alec Baldwin gives Woody Allen tech support, Kwame Kilpatrick's new grift involves his baby, Jon Witz stops by to talk Taco Fest, and who is "AirDrop Larry"?
"Larry" decided to airdrop some pictures of his BJ to everyone on his flight because he was "just having fun". This was on a flight from Detroit to Denver, so someone knows "Larry".
Royal Oak Taco Fest is coming up this weekend and Jon Witz joins us to tease the event .He also has a riddle to tease the acts for the upcoming Arts, Beats & Eats in September.
Kim Adams is back at WDIV. We talked about it yesterday but forgot to mention she is repped by Bort Beisner.
Drew Crime: Kaitlyn Armstrong is believed to be alive. Drew recaps the local murder of Bernice Gray.
Demi Lovato got a new dumb tattoo. Oh, and her new "punk" music sucks. She's on the fairground tour.
Alec Baldwin and Woody Allen had a delightful interview on Instagram Live where they talked about everything… except for shooting people to death and molesting children. Woody Allen can't afford decent internet connection.
Social media is dumb, but we're on Facebook, Instagram and Twitter (Drew and Mike Show, Marc Fellhauer, Trudi Daniels and BranDon).