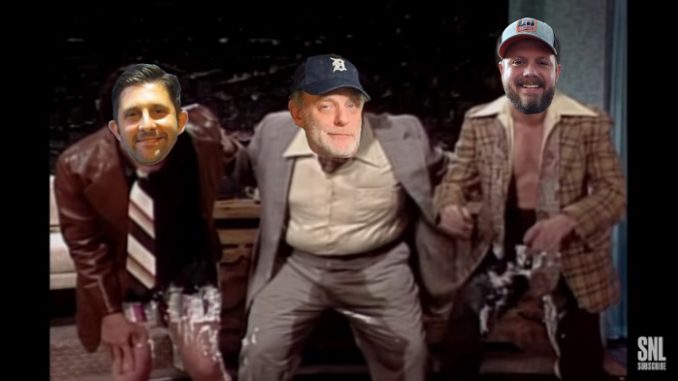 Podcast: Play in new window | Download (Duration: 3:08:24 — 151.4MB)
Bentley's back for day two, John Hinckley Jr's shows canceled, angry Tom Hanks, McCartney at 80, a brand-new Bonerline, the diary of Ashley Biden, Gibby workouts, and Tom Mazawey joins us to eulogize Brian Piccolo… again.
Jim Bentley's kid broke his wrist last night and now he can't remember anything about his current job.
Aimee Harris sold Ashley Biden's to Project Veritas for $40,000. The Justice Department confirms it's real and is investigating. Kathleen Buhle (Hunter's ex) is making the rounds talking shit about Hunter.
John Hinckley Jr's New York concert has been canceled by the venue. Other shows are being canceled as well. Cancel culture!
Angry Tom Hanks! Don't mess with his wife! The entity formally known as Chet Hanks doesn't seem to care.
Tom Mazawey joins the show to talk about his creepy massages, 12-time all-star Sue Bird's retirement, the fake Klay Thompson, rip the awful Detroit Tigers and remember Brian Piccolo on his death anniversary.
4 shots did not prevent Dr. Fauci from catching COVID. Florida is the only state that is not pre-ordering COVID shots for kids under 5.
Jackass: Bam Margera has been located and returned to rehab. Head to johnnyknoxville.com for some NSFW fun.
Paul McCartney is 80! Jim and BranDon just found out about this song. 80 other artists picked their favorite McCartney songs.
Social media is dumb, but we're on Facebook, Instagram and Twitter (Drew and Mike Show, Marc Fellhauer, Trudi Daniels and BranDon).