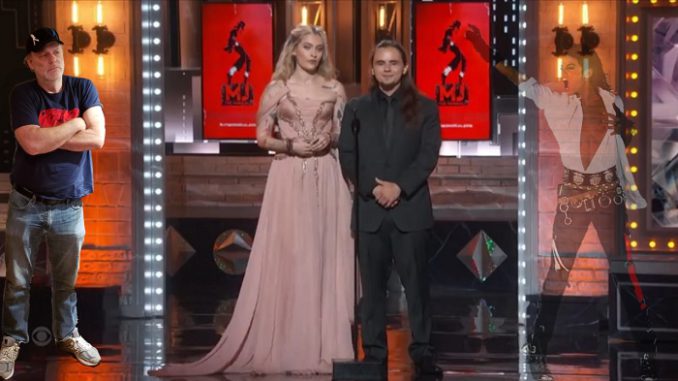 Podcast: Play in new window | Download (Duration: 2:56:58 — 142.2MB)
Michael Jackson tribute at the Tony Awards, we see it Eli Zaret's way, riveting Jan 6th hearings, the last days of George Michael, KISS TV, Justin Bieber's Ramsay Hunt syndrome, and Elisa Jordana updates us on commodities & Andy Dick court appearances.
Marc is on a family vacation across the USA. Trudi used to take dumps in the car on her family road trips back in the day.
Eli Zaret drops by to yell at Deshaun Watson, yell at LIV Golf, yell at the Detroit Tigers, yell at Tony La Russa, and kindly ask you to see Dr. Yaldo to improve your quality of life.
The stock market got smoked today. Cryptocurrency is doing even worse. Celsius has frozen all activity. Jack White wants NOTHING to do with NFTs.
George Michael's final days were filled with drugs and male prostitutes. A new documentary is coming out about the troubled singer.
Other USA shortages: Lifeguards. Energy.
Amber Heard is on a media tour now, starting with the Today Show. She's still rich enough to travel around in private jets unlike you.
COVID vs Rock Stars: Mick Jagger has COVID. Steve Lukather has COVID. Edgar Winter has COVID.
Bob Saget was honored at the Critics' Choice Awards. Dirty Daddy: The Bob Saget Tribute is available on Netflix.
The Jan 6th hearings have great ratings but are incredibly boring. Highlights include drunk Rudy Giuliani was in Trump's ear. Ginni Thomas really wanted to overturn the election.
31 Patriot Front members from 10+ states were busted attempting to riot at an Idaho LGNTQ+ Pride event. Sweet uniform, guys.
Grab your EXCLUSIVE NordVPN Deal by going to nordvpn.com/dams or use the code dams to get a HUGE Discount off your NordVPN Plan + 1 additional month for free + a bonus gift! It's completely risk free with Nord's 30-day money-back guarantee!
Drew's Virginia Tech Hokies lost in the super regionals and were stripped of the sledgehammer by the NCAA.
A new video dropped about Andy Dick an it's not flattering. Elisa Jordana joins us to try and sell us gold, discuss her reunion/court date with Andy Dick, and promote Kermit and Friends.
Britney Spears wedding recap! She and Sam have officially slapped a restraining order on Jason Alexander.
Elisa's reference to Jim Morrison's brother-in-law who used to work with Larry Flynt means we should play the Cliff Notes version of The People Vs. Larry Flynt.
Enjoy an encore of when Drew and Mike had some tips for Geena Davis in the ABC production of Commander in Chief.
Social media is dumb, but we're on Facebook, Instagram and Twitter (Drew and Mike Show, Marc Fellhauer, Trudi Daniels and BranDon).