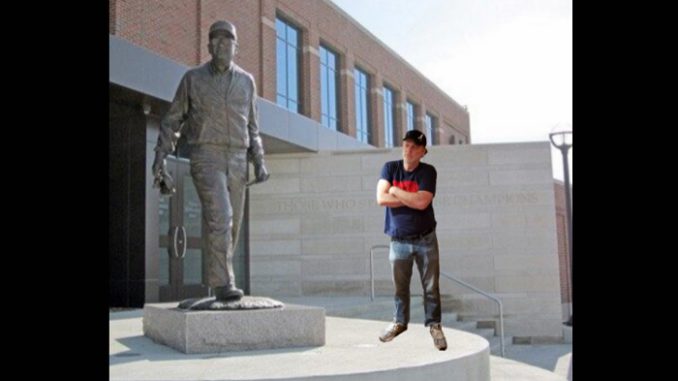 Podcast: Play in new window | Download (Duration: 1:59:13 — 109.6MB)
Matt Schembechler's presser, Jeffrey Toobin's CNN return, Ben Affleck > A-Rod, Noel Gallagher v. not-a-Prince Harry, a Bonerline, Eric Haase's father, and Drew recaps his recent nightmares.
Matt Schembechler stepped forward today as a victim of Dr. Robert Anderson and claimed Bo did nothing to stop it. Some people are skeptical about aspects of Matt's story.
Jeffrey Toobin made his triumphant return to CNN. He explains why he masturbated on a work Zoom call.
Keith Appling pleads not guilty in the death of his cousin. Serious Issue, Shallow Thought: His girlfriend has a hot mugshot.
JLo Watch: Ben Affleck is falling into his old habits. Trudi thinks Marc Anthony has a skinny ding-a-ling. A-Rod is all alone and a total loser now.
Social media is dumb but we're on Facebook, Instagram and Twitter (Drew and Mike Show, Marc Fellhauer, Trudi Daniels and BranDon).