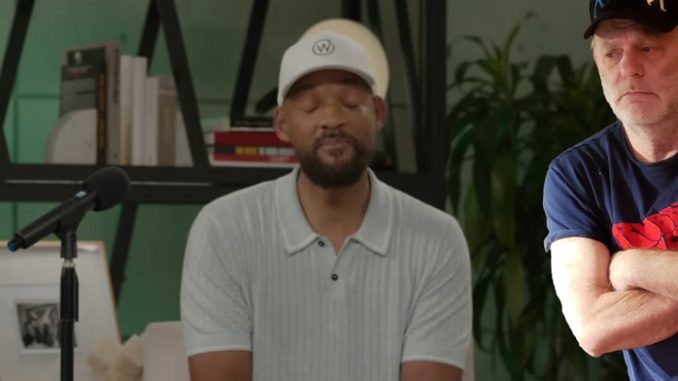 Podcast: Play in new window | Download (Duration: 3:15:44 — 157.2MB)
Will Smith's boring apology to Chris Rock, Disney's racist Rapunzel, RIP Bill Russell, Alex Jones' bankruptcy, Drew Crime stories, Joe Biden v. COVID II, and songwriter Matt Farley joins us after his Kris Jenner song goes viral.
We check in with the world's most prolific songwriter, Matt Farley, as those damn Kardashians used one of his songs in a viral TikTok. Check out all of Motern Media's fantastic songs.
Drew tried to scoop Karl and WATP by listening to the Chad Cast, but he accidentally ran into a different Chadcast.
Taylor Swift is the CO2 polluter of the year. One of her Swifties tried to defend her on Twitter by concocting an easily provable lie.
Spain is trying to lock Shakira up in prison for 8 years, but they really just want their tax money.
There is an absolutely disturbing video making the rounds of a Russian soldier cutting off a Ukranian soldier's genitalia, placing them in/near the guy's mouth, and then shooting him in the head.
US Politricks: Joe Biden has COVID again. Biden vs Trump already sounds nauseating. Donald Trump endorses Tudor Dixon. The WaPo feels Big Gretch is ready for the presidency.
World Politricks: Vladimir Putin is using his left arm to masturbate these days. Nancy Pelosi's trip to Asia has really angered China.
Drew Crime: The Rhoden & Wagner families are the modern day Hatfields & McCoys. The honeymoon murder in Fiji. A Microsoft executive murder mystery. New info on the Dan Markel murder.
Social media is dumb, but we're on Facebook, Instagram and Twitter (Drew and Mike Show, Marc Fellhauer, Trudi Daniels and BranDon).