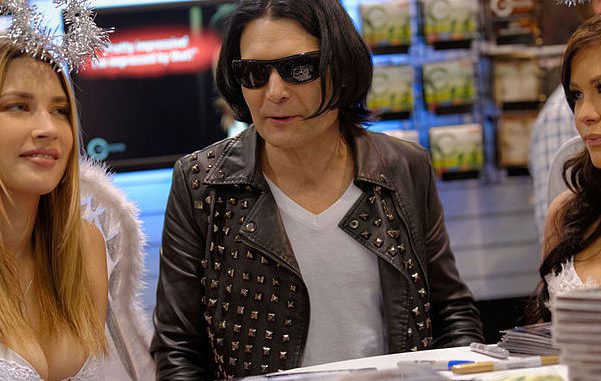 Podcast: Play in new window | Download (Duration: 2:23:30 — 82.6MB)
Tom Mazawey (@TomMazawey) & Marc Fellhauer (@MarcFell) are here today!
Corey Feldman calls the cops on trolls, Justin Verlander is mad, 'The Proposal' should be called 'The Hump-n-Dump', 3D printed guns look dumb, a talk with a guy handing out ass whoopins' & Maz has another terrible separated-at-birth.
Have a problem with someone? Take a look back at their Twitter history & see if you can't narc them out & get them fired.
Tom "Jasinas" in to the show despite being under the weather.
A Dearborn Heights woman that shot & missed a dude she was confronting in a road rage incident managed to avoid 10 potential felonies & skated with a simple misdemeanor.
Dwayne Stamper opened up a small business serving free whoopins to BRATS under 13. We call Dwayne to figure out the inspiration for his startup, see how many takers he got & we get some of his parenting philosophies.
Breaking News: A judge has put a temporary halt to the release of the files needed to 3D print your own homemade plastic gun presumably because they look stupid.
Justin Verlander gave his new teammate Roberto Osuna a warm welcome by throwing some serious shade his way on Twitter.
Being OT VIII has finally paid off for Tom Cruise as Mission: Impossible Fallout is crushing it at the box office.
Moment of silence for Jim Bentley's podcast career.
Malaysian Airlines flight MH370 has still never been seen & nobody is any closer to figuring out where it went.
Tamar Braxton feels like she was dressed down by a Delta Airlines pilot for 'flying while black'. Maz points out that this already happened on Seinfeld… kind of, but not really.
Today in rock to include: 64′ Hard Day's Night #1, 64′ harmonica made a comeback, 65′ The Rolling Stones played the London Palladium, 69′ US Atlantic City Pop Festival was a 3 day concert that got overshadowed by Woodstock but it still totally ROCKED, 71′ The Concert For Bangladesh was held at Madison Square Garden, 71′ The Sonny & Cher Comedy hour was released, 87′ Dave Stewart from the Eurythmics married Siobham Fahey from Bananarama, 87′ Bob Seger #1 with Shakedown,  00′ AC/DC start a 140 stop tour in Grand Rapids, 07′ Prince started his 21 show O2 Arena tour.
David Casarez is a well educated former GM employee that is homeless & decided to go looking for jobs Ted Williams style.
The water slide on Belle Isle has what some people are describing as the 'Boblo effect' whereby defunct & out of place pieces of junk are glorified as treasured relics.
Maz is multitasking by doing the show & working on his fantasy baseball team.
The biggest surprise in reality show history occurred last night on The Proposal when Winston stepped out of the Bachelor Pod sporting one of the strangest haircuts that somebody has purposefully created. UPDATE: the newly engaged couple has shockingly broken up.
Marc combs through Maz's Twitter history.