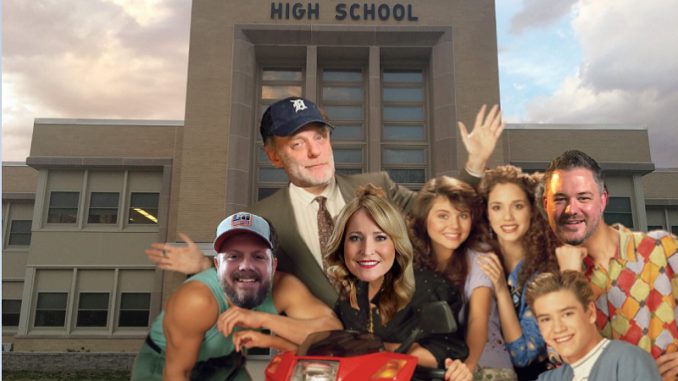 Podcast: Play in new window | Download (Duration: 3:02:17 — 83.6MB)
Reopening schools, Mary Trump on GMA, Paris & Prince Jackson's interview, Kevin Connolly rape allegation & alleged red hair, Whitmer's new mask PSA features Harbaugh & Izzo, and a list of 44 songs you didn't know were covers.
"Big Gretch" & friends (including MSU coach Tom Izzo) unveil a new video showing that MSU and Michigan fans can come together to wear masks… while they still plan on playing sports in the fall.
Nick Cannon was BLOWN OUT of ViacomCBS, but is unapologetically making his own demands and still hosting The Masked Singer.
Kareem Abdul Jabbar calls out the hypocrites that won't speak out against anti-Semitic athletes and entertainers.
Prince and Paris Jackson popped up on TV because they're the splitting image of their father both physically and musically.
Johnny Depp peed all over a house in Australia and Amber Turd stole her assistant's rape story. Bottom line, they are both bad.
Kevin Connolly was #MeToo'd. More importunately, is he a redhead or no? Make your voice heard and Vote.
The Eaton County video of the police shooting a man following an argument over wearing masks was released everywhere.
Michigan announces their ticket policy as they pretend there is going to be a season. College football is a mess.
The NY Times opinion editor quit and Drew is disappointed in the Times. Meanwhile, Andrew Sullivan leaves New York Magazine because of editorial skews.
Follow us on Facebook, Instagram and Twitter (Drew and Mike Show, Marc Fellhauer, Trudi Daniels and BranDon).