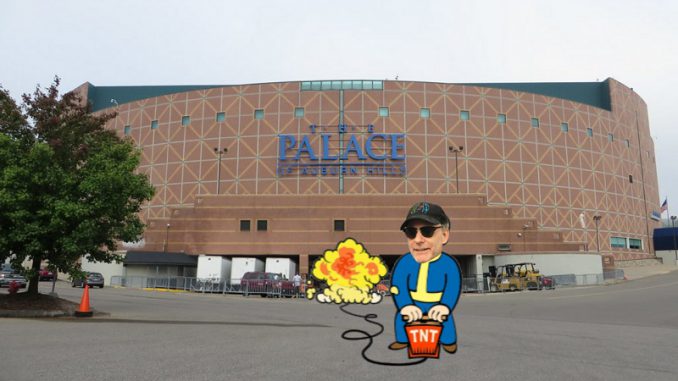 Podcast: Play in new window | Download (Duration: 2:31:32 — 69.5MB)
RIP Palace & our memories, DPD's justified shooting, Jada Pinkett & Will Smith discuss their relationship for 25 million people, Mitch Albom gets it right, and Drew's distracting himself with music.
Our store still has items available. Clear it out so we can push out some new swag. Also, be sure to check out all the shows on the network including: No Bullshit News Hour, ML Soul of Detroit and No Filter Sports Podcast.
Breaking ABNN News: Antonio Brown accuses his rape accuser of dodging a deposition and he received some $$$ from the New England Patriots.
Marc recommends the latest Andy Samberg Groundhogs Day-esque comedy and Chet Hanks has a role in Daddy's new war movie, Greyhound. Chet also has some sage words for you.
Jada Pinkett Smith was banging August Alsina while Will Smith nailed Margot Robbie. Thankfully, 25 million people got to watch the Fresh Prince and his wife talk about it on some Facebook show. 50 Cent decided it was a good time to poke Will.
Paris Jackson's new show is a nice vehicle for her to pretend that people want to hear her & her boyfriend's music.
The NBA Bubble serves crappy food, but at least they can ride all the Disney rides they want. Check out the approved messages NBA players can slap on their back, but not LeBron James.
New Cameos include Louie Anderson and a bunch of people that don't matter because Louie is on Cameo.
BangBros is having no more of Mia Khalifa's lies that she was only in porn for 3 months and only earned $10,000.
A police shooting in Detroit led to quite the weekend and some fast action from Police Chief James Craig.
Follow us on Facebook, Instagram and Twitter (Drew and Mike Show, Marc Fellhauer, Trudi Daniels and BranDon).