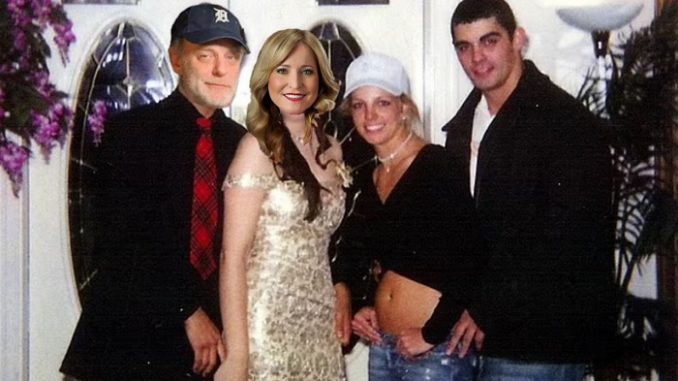 Podcast: Play in new window | Download (Duration: 2:32:29 — 122.6MB)
Jason Alexander's truth bombs, Gov. Whitmer's isolating, Charles Pugh's best life, Canadian influencer's party flight, new Beavis & Butthead, Jason Derulo = Usher, and we talk to Jen the I-95 snowstorm survivor.
Gov. Gretchen Whitmer wants you to get vaccinated. It didn't help her husband Dr. Marc Mallory. Turns out most masks don't work vs. Omicron.
The Feds have asked for a long sentence for former Detroit Councilman after outlining how much he took in bribes… including the Detroit Political traction of birthday party fundraisers.
Hour Detroit is doing their Best Of's again and The Robinett's Nest with Chuck and Kristy are playing the sympathy card.
We chat with Jen Travis, who was locked in the I-95 traffic nightmare for 8 hours. Tim Kaine is a liar and totally took a dump on I-95.
Deshaun Watson tossed his girl a massive birthday party. Nothing else is going on in Deshaun Watson's life.
Jason Alexander (Britney's 1st hubby & owner of the greatest weekend ever) has broken his silence following his 3rd arrest in 1 calendar year and he's coming at Sam Asghari in 2022.
The driver in the NYE Zorba's Coney crash has been arrested. The victim has earned enough GoFundMe money that the "fundraiser" is over.
Valerie Bertinelli had to one up Betty White by telling everyone that she was the recipient of Eddie Van Halen's final words.
Gal Gadot finally realizes that the Imagine bit was stupid, but she wants you to know that other celebs are in the video too.
Kardashian Roundup: Kim K and Pete D are enjoying a nice vacation. Meanwhile, Kanye is on a 'bang tour'. Trudi learns of Pete's butthole eyes. Breaking News: Khloe got flowers from Kourtney and Travis. Corey Gamble believes in "bro's before hoes."
Aaron Rodgers is the Most Valuable Unvaccinated Player in the NFL. He also wants you to think that he reads French poetry and Ayn Rand.
The 2022 Golden Globes won't be on TV and won't have anyone in attendance. Therefore, do they even really exist?
The Detroit Lions are favored to beat the Green Bay Backup Packers. A bunch of Lions will miss the game with COVID.
Social media is dumb but we're on Facebook, Instagram and Twitter (Drew and Mike Show, Marc Fellhauer, Trudi Daniels and BranDon).