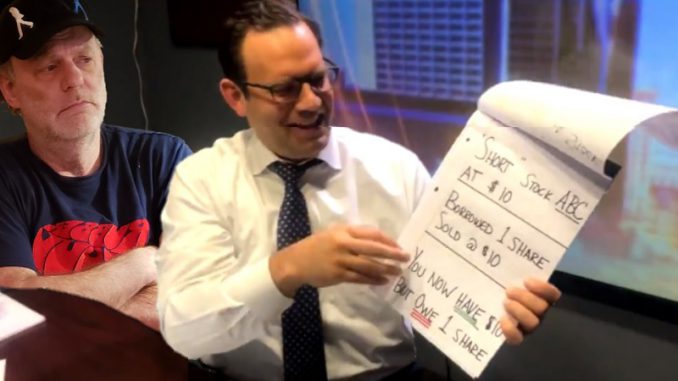 Podcast: Play in new window | Download (Duration: 3:31:32 — 145.4MB)
Ryan Ermanni joins the show, Matt Stafford traded to the LA Rams, Fox 2's Woody Woodriffe scammed, COVID v. Schools, vaccine line cutters, Dave Portnoy & Detroit, and the best excuse for murder… sleep.
Matthew Stafford has been traded to the LA Rams for two 1st rounders, a 3rd rounder, and a booby prize named Jared Goff.
Fox 2's Ryan Ermanni joins the show to discuss the Stafford trade and his failure on live TV explaining short squeezing Game Stop.
The GameStop debacle continues. 🚀🚀🚀 💎🙏🏻
Joe Biden's Press Secretary was "exposed" as a white supremacist and his new ASL interpreter is a far-right nut.
A massive caravan of Central Americans is on the way to the US. Drew is worried they will bring COVID here.
Drew Crime: Dateline featured the murder of Lauren McCluskey and 20/20 has the story of Scott Falater's dangerous sleepwalking.
Charlie LeDuff was on Fox News on Friday and put some of our awards in the national spotlight. Also, Fox News apparently can't afford $20 a month for Zoom.
MSU lost again. That 20-day break worked wonders. Meanwhile, COVID continues to have it's way with the Spartans.
Dave Portnoy and the Barstool Fund has helped many businesses, some in this area. American Coney Island was punished by the state after finally receiving some help.
Congrats to murderer, OJ Simpson, for getting his COVID vaccine before us. Gitmo prisoners, however, lost out.
Private Investigator, Jack Palladino, is on his deathbed following an assault from some would-be burglars.
Follow us on Facebook, Instagram and Twitter (Drew and Mike Show, Marc Fellhauer, Trudi Daniels and BranDon).