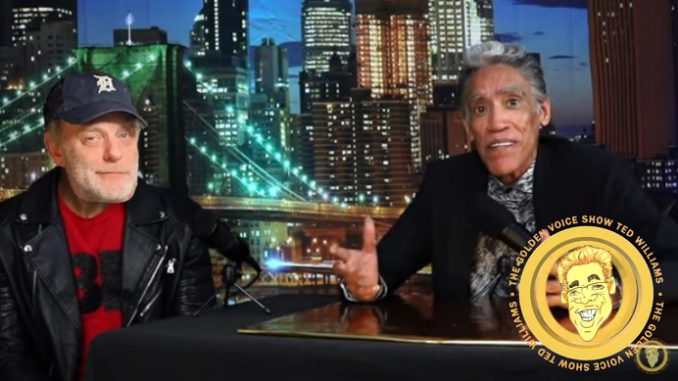 Podcast: Play in new window | Download (Duration: 2:58:00 — 163.4MB)
Ted Williams' talk show, Eli Zaret joins us post-NFL Championship weekend, Jackson & Brittany Mahomes are going to the Super Bowl, RIP Bobby Hull, Ron Jeremy's dementia, Jockey-less horse wins race, and a narcissistic billionaire anti-aging regimen.
We See It Eli Zaret's Way regarding the NFC snooze-fest Championship, a better AFC Title match, famous bonehead plays, the NFL raising it's salary cap, Ndamukong Suh's attempt at another Super Bowl, the crappy Michigan basketball team, Jimmy Butler vs his fans, LeBron crying like a baby, the top NIL earners and more.
More Sports: Tony Romo almost dropped an n-bomb. Did you know the Jason and Travis Kelce were brothers? Germaine Pratt hates Joe Ossai. but BJ Hill likes Joe Ossai.
We are rooting for the Philadelphia Eagles because Jackson Mahomes is the WORST. James Charles is alright, though.
Movies: Marc's Netflix is trying to force him to watch the Leonard Cohen doc. 80 For Brady looks terrible. Drew and Brandon hate The Banshees of Inisherin. Trudi recommends Shrinking. JLo has another wedding movie.
Lisa Marie Presley was an absolute mess at the end. Priscilla and Riley (and probably Hat Douche) are battling for $35M.
Bryan Johnson is a rich narcissist trying to find the Fountain of Youth by leading the most tediously boring life.
Bill Gates has to continue answering for hanging with Jeffrey Epstein. Jizzlaine Maxwell continues to defend Prince Harry.
Politics: Donald Trump is pretending he didn't have sex with "horseface" Stormy Daniels. George Santos = Gretchen Whitmer. Elizabeth 'Pocahontas' Warren hates Kamala Harris. Donald Trump did a campaign speech during Diamond or Silk's funeral.
Social media is dumb, but we're on Facebook, Instagram and Twitter (Drew and Mike Show, Marc Fellhauer, Trudi Daniels and BranDon).