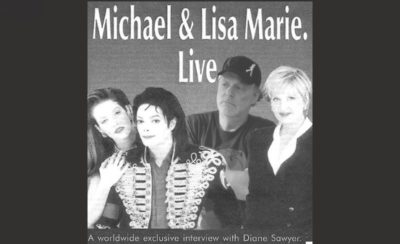 Podcast: Play in new window | Download (Duration: 2:56:05 — 161.7MB)
The best celebrity interview ever, Memphis police video of Tyre Nichols killing, Paul Pelosi attack video & 911 call, TJ Holmes & Amy Robach fired by ABC, Damar Hamlin "speaks", and the Confessions of a Casting Director remembers Rock Hudson & Robert Reed.
Memphis cops beat Tyre Nichols to death. All of it was caught on tape. Memphis PD shuts down their SCORPION unit in response. Looting ensued. Some people are saying there are 6 good reasons to resist arrest.
The cousin of BLM founder Patrisse Cullors, Keenan Anderson, was killed following an altercation with LAPD.
The Paul Pelosi attack video has been released. The 911 call he made was also released featuring a 911 operator who cannot take a hint. David DePape made a bizarre call to KTVU.
TJ Holmes and Amy Robach have been BLOWN OUT. We remember the exact moment TJ realizes he's going to nail Ho-bach. They are so in love now that they're doing the 'Bachelor Leap'.
Drew Crime: 20/20 cover the murder of Shele Covlin. One of the suspects in the Madi Brooks rape has been arrested for ANOTHER rape. 48 Hours featured the Ally Kostial murder.
Sports: Jim Harbaugh met with the Denver Broncos again… after saying he was staying at Michigan. Josh Gattis BLOWN OUT by the University of Miami.
Instagram Updates: Chet Hanks remains SO DEEP. Matthew Rondeau desperately wants you to see the base of his shaft.
Grab your EXCLUSIVE NordVPN Deal by going to nordvpn.com/dams to get up a Huge Discount off your NordVPN Plan + 4 months for free! It's completely risk free with Nord's 30-day money-back guarantee.
Joel Thurm is spilling all the hot action in Sex, Drugs & Pilot Season: Confessions of a Casting Director.
The Washtenaw County Board of Commissioners awarded a $1.2M contract to a nonprofit run by felons. Oops.
Pamela Anderson's 15th husband, Jon Peters, claims he's going to leave her $10M when he dies. Jon Peters is quite the cocksman.
In honor of the late Lisa Marie Presley, we remember the charming interview of Michael Jackson and Lisa Marie with Diane Sawyer.
Social media is dumb, but we're on Facebook, Instagram and Twitter (Drew and Mike Show, Marc Fellhauer, Trudi Daniels and BranDon).