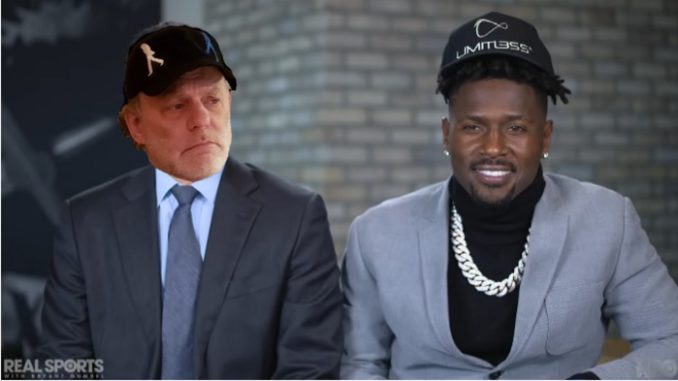 Podcast: Play in new window | Download (Duration: 3:00:30 — 145.0MB)
Antonio Brown's media tour, Drew Crime: Lauren Smith-Field, the loves of Linda Lovelace, Crypto.com robbed, Rob Schneider's new ad, and we talk to the artist behind the Kobe & Gigi Bryant statue.
We're going to get another Supreme Court Justice confirmation hearing in the near future. Fun! Joe Biden said he'd nominate a Black female on the campaign trail, but some are doubting that promise.
Anarchy In The USA: Michael Rapaport filmed some dude stealing a bunch of stuff from a NYC Rite Aid in front of a security guard. San Francisco drivers leave their trunks open. Train robberies are back in style. Sorry, gangs. The supply chain is going great. No more monoclonal antibodies for Omicron. Two police gunned down in New York. Some idiot offered condolences to the murderer's family.
Things that always aggravate Mike Valenti: Advertising prices in the NFL. Mike Macdonald to the Ravens. Jim Harbaugh NFL rumors.
Rob Schneider and other Bobs are the face of Bob's Discount. We're not the only radio morning show he's battled with in the past.
Drew Crime: Lauren Smith-Fields died of an overdose and her family is suing the police department. Cardi B weighs in.
Disney caves to Peter Dinklage's criticisms of a live-action Snow White film. Drew has no idea what's going on.
Kobe & Gigi Bryant get a statue… at the crash site… just for today. Kobe's widow pain remains in court. We check in with the statue creator to get the story behind the statue, while BranDon is still obsessed with the non-placed Robocop statue. SLOW DOWN!
Hugh Hefner's doctor's daughter says Hugh was banging dudes. Marc brings up the dog again. Linda Lovelace nailed Johnny Carson, Elvis Presley, Desi Arnaz, John Lennon, the entire Rat Pack and many others.
Social media is dumb but we're on Facebook, Instagram and Twitter (Drew and Mike Show, Marc Fellhauer, Trudi Daniels and BranDon).