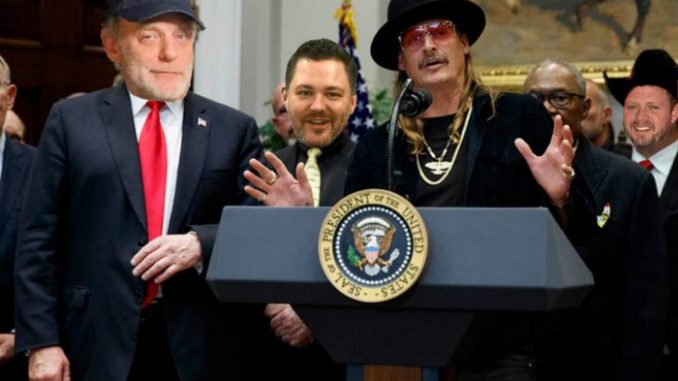 Podcast: Play in new window | Download (Duration: 3:14:24 — 156.2MB)
Kid Rock's new tune & new tour, Spotify's Neil Young / Joe Rogan ultimatum, Michael Jackson: Bully, breaking ABNN News, Biden v. Doocy, the rise and fall of Falwell Jr, and Hugh Hefner's Playboy Mansion cult.
Spotify was scammed by Not-A-Prince Harry and that beast Meghan Markle. Apply to be their content creator right here!
Breaking ABNN News: Antonio Brown ordered $15,000 of champagne to celebrate the Bucs' playoff loss. AB wants to be a Raven. AB will be featured on HBO's Real Sports with Bryant Gumbel.
Brooke Lajiness like 'em young. A listener sent this 5-year-old story along and we treat it as it's new… because she might be out soon (or out now).
Social media is dumb but we're on Facebook, Instagram and Twitter (Drew and Mike Show, Marc Fellhauer, Trudi Daniels and BranDon).