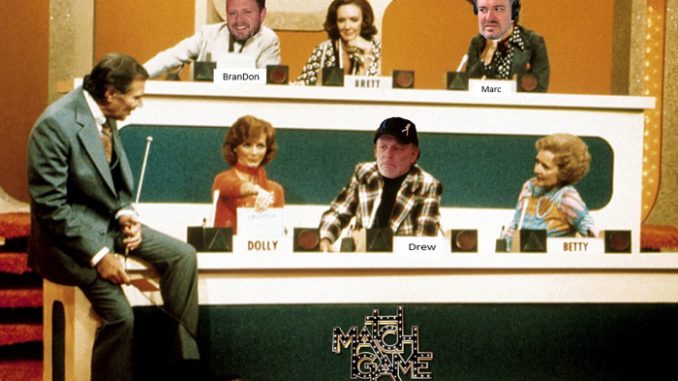 Podcast: Play in new window | Download (Duration: 3:06:55 — 150.2MB)
Match Game: Dead or Alive, Malik McDowell arrested again, OnlyFans economics, WATP's Karl joins us, Michael Jackson fights, Look-at-me-Valerie Bertinelli, The Rock: 2024 is over, and everyone is "oozing confidence".
The difficult struggles of OnlyFans content creators. They are being ripped of every step of the way.
WATP's Karl joins the show to explain Buffalo Bills traditions, rip apart Ryan Seacrest's phone-it-in podcast, break down Olivia Jade's show and update us on Stuttering John Melendez. Karl wants you to check out his new band. .. and The Isotopes.
Look at Me News: Lizzo's "oozing" confidence. Everybody look at Paulina Porizkova again. Tess Holliday is fighting her anorexia.
'Bloids: Valerie Bertinelli wants you to know EVH liked her more than her widow. Which celebrities are in and out in 2022? Andy Windsor is caught in a web of lies. Bill Clinton pulled the old affidavit move on Orgy Island. Life was super tough for Hugh Hefner's former girlfriends. Move over Shanna Moakler, Matthew Rondeau is sexier than you. Betty White's documentary is moot because she's dead, but it's also a big scam.
Michael Jackson will kick your butt in Las Vegas. Michael Jackson will kick your butt in the ring in Mexico, If you're a little boy, Michael Jackson will look at your butthole.
Britney Watch 2022: Britney Spears wishes she physically assaulted her sister when Jamie Lynn was 12.
Social media is dumb but we're on Facebook, Instagram and Twitter (Drew and Mike Show, Marc Fellhauer, Trudi Daniels and BranDon).