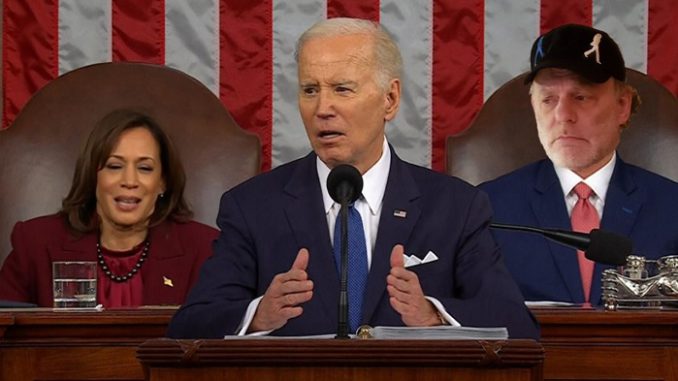 Podcast: Play in new window | Download (Duration: 2:48:10 — 154.4MB)
A rowdy State of the Union, Yahoo's Dan Wetzel joins us from the Super Bowl, LeBron's celebrates scoring milestone with an F-Bomb, Tommy Lee's long sack, Dr. Dre v. Dee Barnes, no one likes Jackson Mahomes, Madonna's face, and Bill Gates' new girlfriend.
LeBron James is now the all-time NBA scoring leader. He celebrated by dropping an F-bomb on live TV.
State of the Union: Shri Thanedar stole the show with his amazing hair and captivating smile. Dr. Jill Biden and Doug Emhoff totally made out. Joe mispronounced Tyre Nichols. The China Spy Balloon made a cameo. Joe touted eliminating fast food non-compete clauses that no one knew existed. Sarah Huckabee Sanders had a response. George Santos and Mitt Romney had a tense exchange.
Motely Crue News: Hey Hey- It's Vince Neil's birthday. Meanwhile, Tommy Lee decided to post his abnormally long "testicle sack" on social media.
Szott M-59 Chrysler Jeep hooked up Diane Gordon with a Jeep for being a good person. Others set up a GoFundMe for her.
See John Hinckley Jr live in concert at the Norge Community Hall on April 29th. We call to offer some support to the venue.
Our Super Bowl correspondent, Dan Wetzel, joins the show to discuss Tom Brady's ridiculous deal with Fox, try and photobomb a Jackson Mahomes TikTok, Donna Kelce madness, the mystery behind why Michael Irvin was kicked out of the Super Bowl, try to get some info on the Talib brothers murder and more.
Before he was arrested, Bryan Kohberger was BLOWN OUT of his TA job for being mean to women and grading them harsher than the male students.
Eden Polani had to shut down her Instagram for a period because of all the Leonardo DiCaprio backlash. It's back now if you want to take a look at the latest notch in Leo's team photo.
Social media is dumb, but we're on Facebook, Instagram and Twitter (Drew and Mike Show, Marc Fellhauer, Trudi Daniels and BranDon).