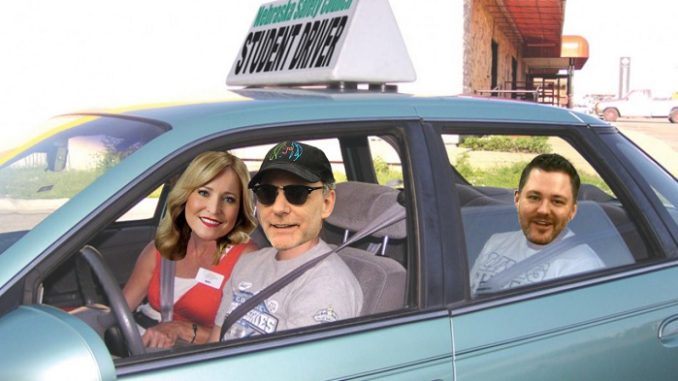 Podcast: Play in new window | Download (Duration: 2:55:58 — 161.5MB)
Why teens won't drive, DTE's PR push, Jerry Jones paternity problem, morning radio host missing, Michael Jackson & Macaulay Culkin memories, Fox v. Dominion, The NFL Sodfather fights back, Bill Clinton in Sling Blade, and we dig into Trudi's employment in Sacramento.
Joe Biden Gaffes: Even though he's white, Joe Biden is not stupid. Who's Zooming Who, Joe?
Trudi "Jacinas in" and blames traffic. Trudi Daniels defeated Mark Farner in the most-viewed episode of Radio Dayz. Trudi tries to explain her time "working" in the Sacramento market.
Tom Mazawey skipped December and decided to give away the January Legacy winner in a really long video. Congrats to ___________!
Correction from yesterday: DTE is handing out $35, not a measly $25 like we originally thought. DTE: Deal with it.
The Alex Murdaugh trial is somehow STILL going on. The jury is about to go on a field trip to the murder scene.
Turns out White Noise was partially filmed in East Palestine. Life imitating art. The movie is terrible BTW.
The food assistance program for the pandemic is FINALLY ending. Slow down. Savannah Guthrie had to leave The Today Show early today due to catching COVID.
Any updates on those "China Balloons" we shot down? It's going the way of Monkeypox and Murder Hornets.
We came across a wholesome video of Michael Jackson and his best friend, Macaulay Culkin, playing around.
Sports: Jerry Jones might have to go to trial for sexual assault. He's also facing a paternity test from a 26-year-old. The Sodfather has broken his silence and he's throwing everyone under the bus. Tom Brady may not become a stand-up comedian, but we're expecting to see The Roast of Tom Brady on Netflix.
Teenagers just do not want to drive cars for many reasons… mainly because then they cannot look at their phones.
Rupert Murdoch's deposition in the Dominion case is not good news for Fox News. Howard Kurtz isn't allowed to talk about it.
Social media is dumb, but we're on Facebook, Instagram and Twitter (Drew and Mike Show, Marc Fellhauer, Trudi Daniels and BranDon).