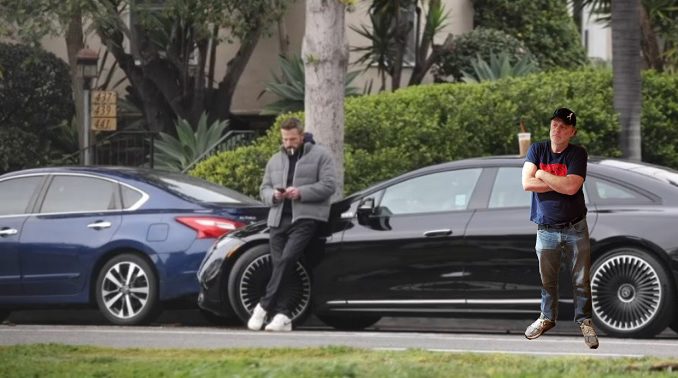 Podcast: Play in new window | Download (Duration: 2:54:47 — 160.5MB)
Ben Affleck boxed in, DTE's excuses, Alex Murder-daugh trial, Jake Paul v. Tommy Fury, SAG Award recap, Ted Williams COTD returns, Pink can't tell a lie, the WWJ murderer trial, and Listener Adam tells the tale of his HIV diagnosis.
DTE is offering a whopping $25 credit for customers who lost power… again. They need to re-hire Isiah Thomas for their commercials.
Grab your EXCLUSIVE NordVPN Deal by going to nordvpn.com/dams to get a Huge Discount off your NordVPN Plan + a Bonus Gift! It's completely risk free with Nord's 30-day money-back guarantee!
The SAG Awards were a thing that apparently happened last night. Everything Everywhere All at Once won a lot of trophies. Brendan Fraser cried on stage again. Mark Wahlberg is getting crap for presenting an award to an Asian cast when he has a history of attacking an Asian. There is an Award Crisis Team now to protect people from Will Smith.
It sure sounds like COVID-19 came from that Wuhan lab. The media is getting hit hard for censoring the lab leak theory. John Stossel pops off.
Alex Murdaugh's brother took the stand today and made Alex cry. He's been slapped with another misdemeanor for having contraband.
Charlie LeDuff will be hanging with his homeboy, Chris Cuomo, on NewsNation. Charlie has a new episode of No BS News Hour out.
Collegiate News: Olivia Dunne had a good performance recently and the Boner Army went wild. The NCAA punished Miami Women's Basketball for the first NIL infraction. The Madison Brooks case got a bit tricky after the defense leaked a video of her exiting the car on her own accord. Alabama's Brandon Miller is "fully cooperating" so it's totally cool he keeps playing.
Jake Paul lost to Tommy Fury in a split-decision. Floyd Mayweather, meanwhile, had a fight in front of nobody.
Christina Aguilera vs P!nk: Lady Marmalade. She also angered Madonna. Pink is incredibly saddened by the narrative because women have it harder than men.
Social media is dumb, but we're on Facebook, Instagram and Twitter (Drew and Mike Show, Marc Fellhauer, Trudi Daniels and BranDon).