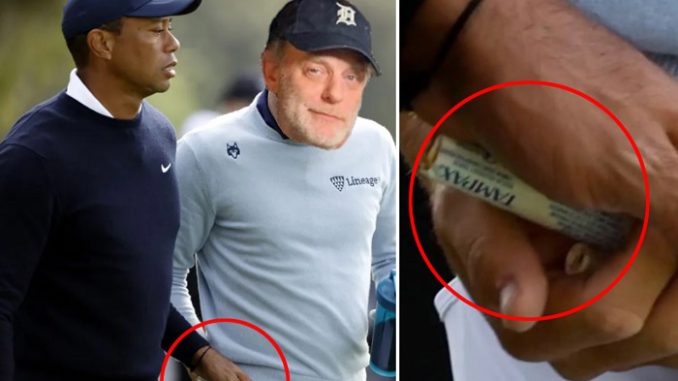 Podcast: Play in new window | Download (Duration: 3:12:40 — 176.8MB)
Tiger Woods Tampongate, Eli Zaret joins us to See it His Way, MSU student trauma, Ted Williams COTD, Tom Sizemore's aneurysm, nude swimming lamenting, Gen Z dongs > Baby Boomer's dongs, and a 'No Homo' rabbit hole.
We See it Eli's Way on the Michigan & Michigan State come together game, Hunter Dickinson shenanigans, touch on Travis Kelce hosting SNL, Damar Hamlin's Kanye West jacket, banning of the 'Tush Push', Christine Brennan vs Tiger Woods hilarious tampon joke, promote Netflix's Full Swing, Greg Hardy getting smoked in bare-knuckle fighting, review the Power Slap League, the legend of Mac McClung and more.
The students at Michigan State are experiencing trauma. Students are "not ok" and they are not ready to go back to school. A petition has been put out there to continue classes via Zoom.
The Northern Illinois Bottlecap Balloon Brigade appears to be responsible for most of the balloon mania going around the US. We check in Brigadier Burt for comment.
Gen Z's weiners are way bigger than Baby Boomer's weiners. It's science. Our grandchildren's dongs will be MASSIVE.
Grab your EXCLUSIVE NordVPN Deal by going to nordvpn.com/dams to get a Huge Discount off your NordVPN Plan + a Bonus Gift! It's completely risk free with Nord's 30-day money-back guarantee!
Not-a-Prince Harry and that beast, Meghan Markle, are considering legal action against South Park for destroying them in last week's episode.
Sports: Patrick Mahomes was WASTED during the Kansas City Chiefs parade. Red Wing George is a viral sensation. Rihanna's Halftime Show had better ratings than the Super Bowl itself. Colin Kaepernick apparently gave her permission to perform.
Social media is dumb, but we're on Facebook, Instagram and Twitter (Drew and Mike Show, Marc Fellhauer, Trudi Daniels and BranDon).