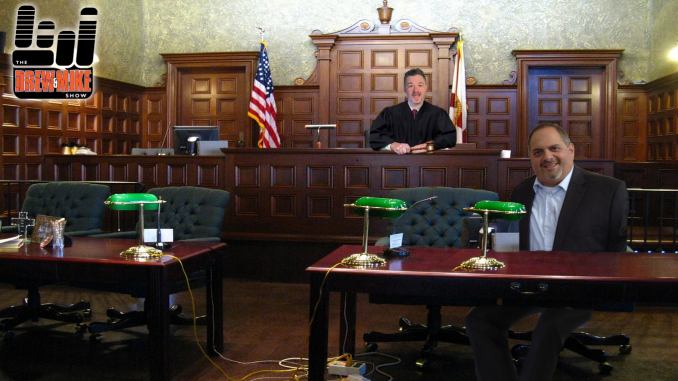 Podcast: Play in new window | Download (Duration: 2:21:55 — 65.4MB)
Tom Mazawey (@TomMazawey) & Marc Fellhauer (@MarcFell) are here today!
Maz has jury duty, Johan Franzen hates Mike Babcock, someone bought The Palace sign, concert stage banter, YouTube's responsibilities, a new Bonerline and Office Depot/Max still exists.
Maz is missing for jury duty, despite the fact that he can't pay attention, doesn't follow orders & is stubborn as hell.
Drew's day started off watching old Genesis videos & wondering why nobody is talking about Peter Gabriel.
Elton John threw a little hissy fit at two security guards who were just doing their jobs & tossing some chick out of the venue.
The Palace of Auburn Hills is not being torn down yet, but the sign has disappeared off the side of the building after a mysterious unnamed buyer purchased it auction.
Drew is pretty sure that Will & Grace was a made-up show that never aired, but our Twitter poll suggests otherwise.
True Crime Tuesday: Drew recounts the details of a murder mystery that still remains a bit of a mystery to us due to some missing details.
The nuance between being a publisher & being a platform shouldn't allow companies to put little to no effort into policing their creation.
Epstein: Dead Men Tell No Tales claims that besides being the world's biggest pedophile, Jeffrey Epstein was also a spy that used his underage victims to blackmail politicians.
Unfortunately Maz can't respond to the listener corrections on the Boner Line because he's still stuck in jury duty. Call or text (209)-66-BONER with any more corrections & we'll be sure to forward them to Maz since he won't listen to the podcast.
A Michigan bill is going to create backlash for FAKE service animals being used as a way to get around pet exemptions.
Maz finally arrives & Jeter is back in the house thanks to the new laminated list of rules.
A fair amount of companies manage to pay nothing in taxes, but Amazon takes the brunt of the bad press.
Deadline Detroit picked their 10 must listen podcasts in Detroit & the Drew & Mike Show & No Filter Sports were both snubbed.
Maz doesn't think that MSU is worthy of the honor of playing in the prestigious New Era Pinstripe Bowl in Yankee Stadium.