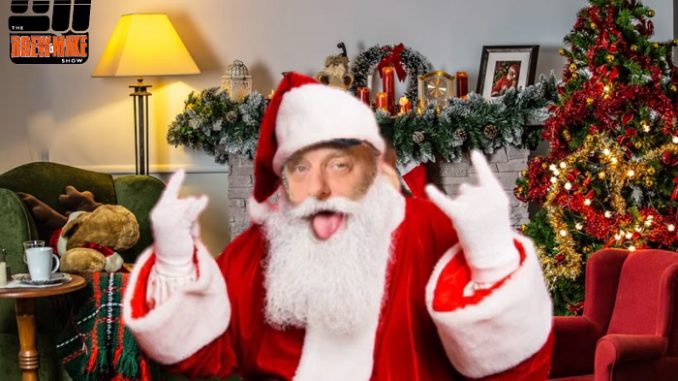 Podcast: Play in new window | Download (Duration: 3:47:36 — 156.7MB)
Merry Christmas, Louis CK's Sorry, creepy Bryan Singer, Eli Zaret Zooms in, Obama thong, Kanye West v. Big Sean, Maz joins us, a new Bonerline, the Jagger bros, and classic calls to Jesus & Santa.
This is our last show of 2021. Thanks to everyone who listened and thank you to everybody who contributed to the show.
See it My Way with Eli Zaret! The Detroit Lions still have the WCF patch on their jerseys. Aqib Talib doesn't speak very well and some people are saying he shouldn't be in the booth. We have Monday Afternoon Football today. Jared Goff is in COVID protocol. Tom Brady was really mean and angry last night. Urban Meyer is owed a TON of money.
Boomers are ruining everything for Millennials. First they had all the jobs and now they are quitting all the jobs.
Pete Davidson and Miley Cyrus will host NBC's New Year's Eve Special, but there might not be anything to host.
Drew takes a shot at Sasha Obama's thong after paparazzi catches hairless Barack and his family on vacation.
Tom Mazawey joins the show live from Macy's to complain about Omicron (and Sarah Palin), promote Boxing Day, give out random Lions/Pistons stats, get Curb spoilers from Drew, gossip about Sex and the City, defend Lawrence Taylor, and praise Jared Goff & the Detroit Lions.
Doug Podell totally LOVES the show. It's also a reminder that we are still on broadcast radio… kinda.
Mick Jagger is doing a podcast… with his brother. This leads us down a path of learning about Michael Hutchence's brother and Paul McCartney's sibling capitalizing on their fame.
X Men director Bryan Singer is an Academy Award winning groomer. One of his victims breaks his silence.
Social media is dumb but we're on Facebook, Instagram and Twitter (Drew and Mike Show, Marc Fellhauer, Trudi Daniels and BranDon).