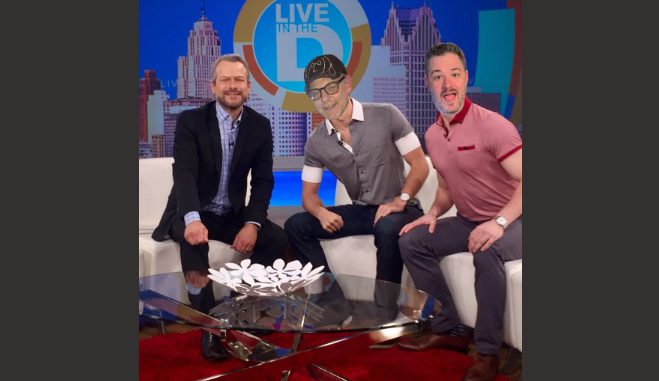 Podcast: Play in new window | Download (Duration: 2:37:42 — 144.8MB)
Reaction to Local 4's termination of Jason Carr, Fox 2's Charlie Langton joins us re: Jim Fouts, RIP Mike Leach, WATP Karl recaps Gallagher with Marc Maron, Tory Lanez on trial, and The Nine holds back their opinions on Meghan & Harry.
Anything new on Local 4s firing Jason Carr? If there is… we can't find it. Sign the petition to get Jason Carr his job back. We chat with his very nice fans around the Metro Detroit area.
Karl from WATP joins the show to promote DabbleCon, cover Bella Thorne's appearance on Club Random with Bill Maher, promote his new show: Who Are These Socials, Leo Gallagher's appearance on WTF with Marc Maron and more.
It looks like GMAs TJ Holmes and Amy Robach have to take a break from banging to figure out their careers.
RIP Mike Leach (for real this time). Bill Snyder got in trouble for announcing the death a couple minutes early.
Rosa Parks is the latest to be disparaged by Kanye West. Ye has been named Anti-Semite of the Year'.
Social media is dumb, but we're on Facebook, Instagram and Twitter (Drew and Mike Show, Marc Fellhauer, Trudi Daniels and BranDon).