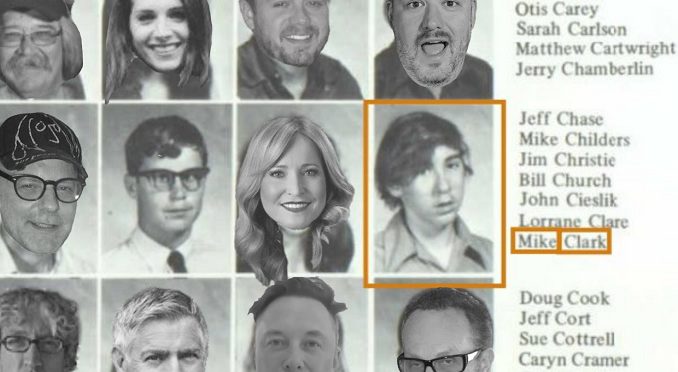 Podcast: Play in new window | Download (Duration: 2:57:14 — 142.4MB)
Mike Clark's high school pic, Trudi returns, checking in with CFL Stan, The Ken & Barbie Killers, Time's Man of the Year: Elon Musk, Eli stops by, and Andy Dick interrupts our call to Elisa Jordana.
Eli Zaret joins the show for "See It My Way", tell us how the Detroit Lions suck, announce another Tom Brady award, and try to save Madelyn's Christmas with a MSU bet.
Elisa Jordana and Andy Dick are engaged again. We check in with Elisa and Andy jumps on the call to reveal some breaking news.
West Bloomfield closes due to threats… about West Bloomfield, New York. People in Oakland County want all schools shut down until threats are addressed.
Social media is dumb but we're on Facebook, Instagram and Twitter (Drew and Mike Show, Marc Fellhauer, Trudi Daniels and BranDon).