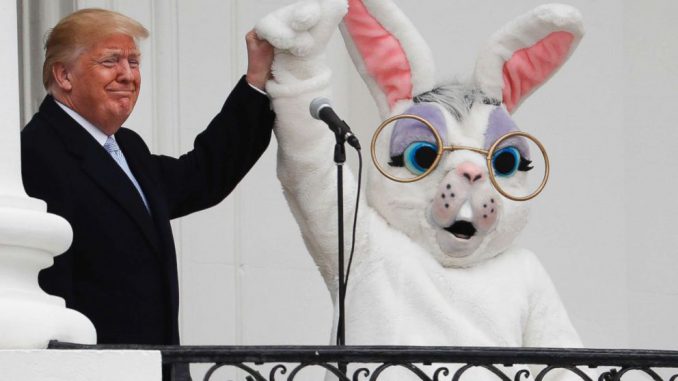 Podcast: Play in new window | Download (Duration: 1:05:41 — 60.6MB)
Tom Mazawey (@TomMazawey) Trudi Daniels (@TrudiDan) and Marc Fellhauer (@MarcFell) are here today!
Happy Easter to everybody! Anti-vaxxers, John Travolta's pilot antics, Maz steals a bunny, we find a new Matty B, EJ Johnson & West Virginia love. We're back new tomorrow.
John Travolta the pilot has a lot of inappropriate piloting antics
Maz stole a bunny & lost his job as a result. He also learns about the San Fransisco Jacks for the first time.
Jacob Satorius is the new Matty B.
BranDon loves West Virginia & EJ Johnson is fabulous.