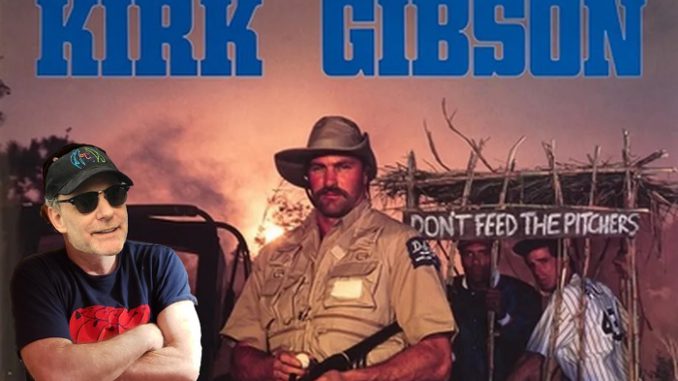 Podcast: Play in new window | Download (Duration: 2:58:56 — 164.3MB)
Kirk Gibson & Eli Zaret join us in studio, Tom Mazawey chirps in, the Montgomery Riverfront Brawl, The Exorcist: Believer, Corey Feldman breaking up, 'Bed Rotting', and we redo one of Rolling Stones list.
Kirk Gibson joins Eli Zaret to promote Strike Out Parkinson's coming up August 20th. Tom Mazawey joins the chaos to promote the event as well. We chat the Detroit Tigers, Miggy's decline, the Big 18 getting a little wild, the wild NIL west, the fall of ESPN, Jameson Williams' missing practices and more.
Katharine McPhee with the biggest "like, that could have been me" possibly ever. Meanwhile, David Foster thinks he's hot.
Lists: Rolling Stone has another terrible list. This time the Best Songs of the 90's. A listener made a way better movie list than Rolling Stone.
Not-prince-Harry and that beast Meghan Markle are friends with John Travolta now. The couple bought a book and will turn it into some crappy show or something.
Jamie Foxx is still really sorry over his social media post. Jennifer Aniston is getting heat and posting ad crap on Instagram.
Politics: Nancy Pelosi believes the United States will end if Donald Trump is elected again. Trump vs Jack Smith. Ron DeSanctimonious believes Trump lost in 2020. Fat Chris Christie went to Ukraine and gave Zelenskyy the worst gift ever: Bon Jovi's handwritten lyrics to "It's My Life". The Biden Administration is ending some COVID policies.