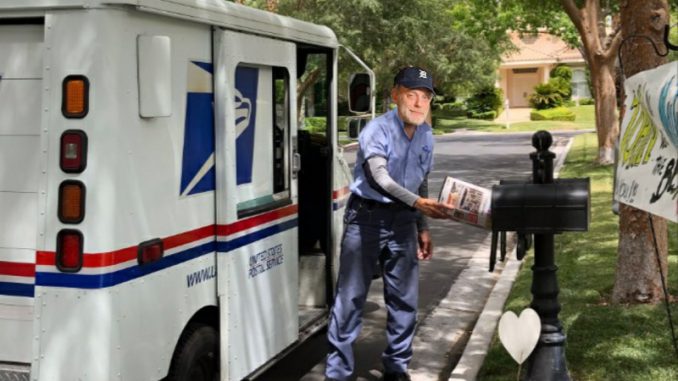 Podcast: Play in new window | Download (Duration: 2:35:31 — 71.3MB)
Drew's USPS anger, YouTubers in trouble, new Ron Jeremy charges, Waterford's Sherwood Motel's policies, Marc v. UofM, and we tell Count David Wimp about another counting record.
We reach out to the motel that Susie Zhao and Jeffrey Morris met at prior to her murder. The proprietor was pleasantly helpful and did great on his first television performance. Now he needs to get back to replying to his motel's google reviews.
Some guy counted to one million out loud 13 years ago, so we had to let Count David Wimp know that somebody stole his bit. Plus, we catch up to him and find out about what kind of wheels he's sporting.
YouTuber News: Nobody knows the FULL Jake Paul / FBI situation, but he's clearly guilty of something. YouTube twink stars, Alan and Alex Stokes, have been charged with felonies for a stupid bit and some a**hole thought an active shooter prank at Disney would be hilarious.
Dying really helps out your album sales. So many hip hop artists are murdered that a Wikipedia page is necessary.
Turns out Jason Stollsteimer's ears were burning and he reached out to the show. Plans are in motion for Drewpalooza or Drewfest 2021.
Marc received an email form letter from his cult alma mater because U of M athletics has completely run out of money.
Some Louisville soccer players threw a COVID party that resulted in 29 positive tests. Three players were kicked off the team. Meanwhile, what ever happened to Bobby Petrino's mistress/motorcycle partner?
Ellen can't catch a break as 'Chunky Boy' has resurfaced with allegations of 40-year-old bullying. Spoiler Alert: He's not playing any games.
Jeff Ross has his own set of allegations against him, but it doesn't seem like Amy Schumer is necessarily "believing" this woman.
More women are breaking their silence on Ron Jeremy and telling horrific stories of rape and sexual assault.
Follow us on Facebook, Instagram and Twitter (Drew and Mike Show, Marc Fellhauer, Trudi Daniels and BranDon).