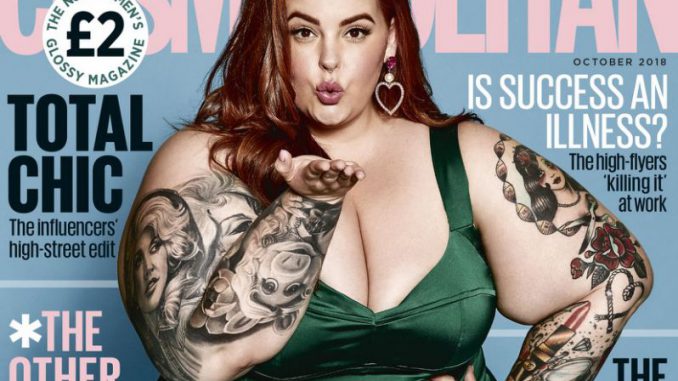 Podcast: Play in new window | Download (Duration: 2:34:20 — 88.8MB)
Trudi Daniels (@TrudiDan) & Marc Fellhauer (@MarcFell) are here today!
Plus-size model Tess Holliday is mad again, Tiger Woods talks Trump, Baby Boomers v. Millennials, Andy Dick's periscope show, Arts, Beats & Eats is this weekend and Eli has another questionable baseball rule.
The mystery of the disappearing doorbell dame has been solved as the man that was seen dragging her back to a car in one video has killed himself & left a letter explaining his motives.
Tess Holliday is a plus sized model that makes Chrissy Metz look a few Mandy Moores lighter, yet she made the cover of Cosmo. She then got mad (again) at people that aren't as positive about her body as she is.
The Maz vs. Trudi badminton game arrangements are slowly being fleshed out, but Drew is scared that one of the two might have an unfair edge over the other.
Eli Zaret enters the studio to plug his podcast with Denny McLain, critique the 'boom goes the dynamite' kid's announcing skills & we try to tie it up during another highly questionable round of What's The Rule?
Jon Witz from Arts Beats & Eats calls the studio & is instantly questioned about playing pick up games with Eli & setting records for steals at Brandeis, before getting to the behind the scenes setup of the elaborate festival.
Tiger Woods got questioned about his Trump affiliations after playing an appetite inducing 72 holes. People are not happy.
Michael Jackson News WooOooo: Joe Jackson wanted to keep Michael's voice higher & more feminine so he instructed Conrad Murray to give him mystery shots full of estrogen to delay the onset of puberty. Michael Jackson would've been 60 today & although he didn't celebrate his own birthday Paris & Prince participated in a giant Jacko birthday bash.
Detroit schools can't provide non-poisonous drinking water so they've decided it's a better idea to provide no drinking water at all.
Millennials vs. Baby Boomers … Which generation sucks more? Generation X couldn't care less… about anything.
Matt Damon broke his silence about Ben Affleck's recent rehab stint to say that he wishes Ben the best but that he will not be standing beside his man.
Andy Dick's latest Periscope live was a giant mess. We try to give Andy a call to discuss it but somebody's fingers seem to be too small to mash the keypad properly.
If you're able to pop a brat out on September 9th & don't mind naming him Harland after the Colonel, KFC will donate money to the kid's college fund.
Drew's calling for an audit of celebrity net worth records on Johnny Depp after finding out that he's still worth an estimated $200M.
Elon News: Azealia Banks has issued an apology to Elon for the recent kerfuffle over her cell phone. Sorry not sorry, Elon Musk has decided that his initial claim of pedo guy being a pedophile must be true because pedo guy didn't sue him for saying it.