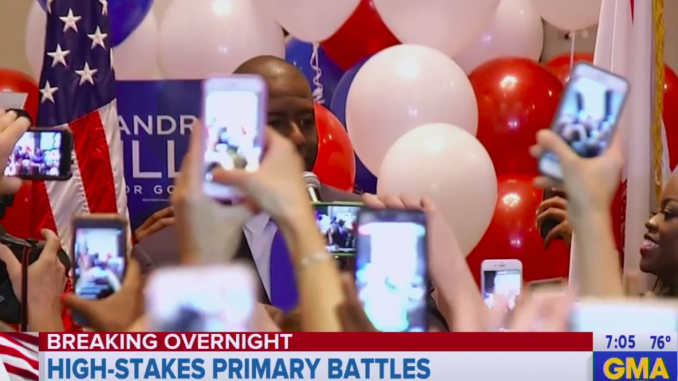 Podcast: Play in new window | Download (Duration: 2:38:56 — 91.4MB)
Trudi Daniels (@TrudiDan) & Marc Fellhauer (@MarcFell) are here today!
Too many phones, Arethapalooza part 2, Robin Wilson of the Gin Blossoms dials in, Taylor Swift dethroned by K-Pop, irresponsible homo speculation by CNN, a dog-sitter orgy, Jacko's 60th birthday & what will BranDon be doing on Saturday?
Arethafest Day 2: More people are lined up for her party/public viewing & being the Diva that she is the Queen made a wardrobe change after death. Additionally, there is a self-described "official" radio station of Aretha lying in repose.
We're at Mesa on Saturday from 4-7-pm for Arts Beats & Eats. BranDon says he might have to miss because of a potentially "very lucrative" fantasy football draft, but the results from yesterday's Twitter poll demand an appearance.
CNN HLN's Ashleigh Banfield decided to air some irresponsible gay speculation as a motive for Chris Watts murdering his wife and kids. Terrible journalistic standards that we happily enjoyed watching.
Tooooo many phones for the Florida Democratic Primary winner. Andrew Gillum also has a difficult time understanding amplified sound. Additionally, no one has ever used the phrase "monkey this up" until today.
Tennis News: A kerfuffle has been made about women's tennis player Alize Cornet popping her top because her shirt was on inside out. The former Iranian President has been using Twitter to support Serena & her catsuit.
Robin Wilson from the Gin Blossoms is calling the studio to plug the bands upcoming appearance at Arts Beats & Eats this weekend & talk about band politics, the firing & death of Doug Hopkins & how standards for record sales has changed drastically.
Taylor Swift got her record for biggest YouTube video debut crushed by a K-Pop band with some very androgynous singers.
Louis C.K.'s latest gig has pissed a lot of people off who feel that Louis forced himself on them much in the same way he went full jerk in front of his victims.
BranDon finally gives the details of his super secret gender reveal party that involved Little Bill running out in a pink dress.
Klete Keller hired a dog sitting company to watch his buddy Jimbo & came home to find two dudes & lube in his home.
John McCain had some pretty famous pallbearers that included unlikely friends such as Warren Beatty, who some people are speculating used to run trains with McCain.
Johnny Depp managed to catch a break in his lawsuit against his lawyer. Time to celebrate with $30K in expensive wine.
Ben Affleck was a lonely drunk for days before his buzz kill of an ex-wife whisked him away to rehab.
For just $40 at Copperhead Tattooing in Louisiana you can play a round of Tattoo Roulette that involves getting a random green blob permanently scrawled into your skin.
Jenelle Evans gave herself PTSD from a road rage incident SHE started that involved her following another car home & pulling a gun on the driver.