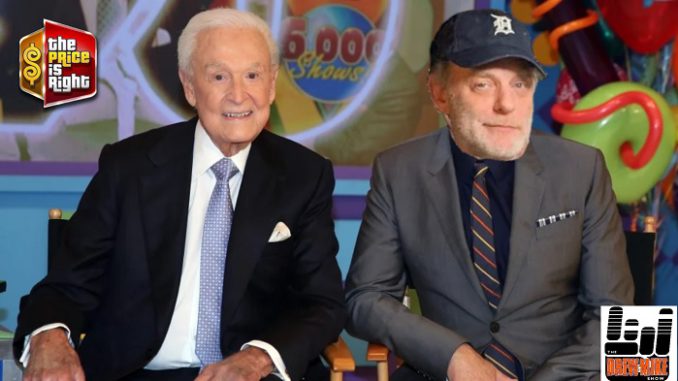 Podcast: Play in new window | Download (Duration: 2:51:25 — 157.0MB)
Bob Barker got close to 100 & didn't go over, Donald Trump's mug shot & golf score, Eli Zaret stops by to preview football, boner maker news, sports crowd incidents, Britney Spears hires more help, Hugh Hefner pile-on, and Fox 2's Rich Luterman's "kinks".
Eli Zaret drops by to discuss Donald Trump's remarkable athletic feat, University of Michigan's revolving interim head coaches, MSU's 2023 outlook, the massive hype of the Detroit Lions, the young Detroit Tigers core, Shohei Ohtani's injury, Notre Dame QB Sam Hartman's rib-removal and more.
The wife of the Long Island Serial Killer received some fundraising for her house after the FBI raid from the daughter of the Happy Face Killer.
Bonah Maker News: Bama Rush is ridiculous. Sydney Thomas is spilling the secrets. Tommy Lee wants you to see his wife's boobies. Emily Ratajkowski wants you to just look at her on her dog walk. Julia Fox is a whore.
Crowd Incidents: Check out this stiff arm. A 16-year-old was gunned down at a high school football game. There was a shooting at a Chicago White Sox game.
Britney Spears is still spinning and has hired more employees to help her through her daily life. It is revealed she cracked her head open in a fight with Sam Asghari. Some people are saying Britney already has a new man.
Donald Trump returns to X (formally Twitter) for the first time in over 2 years and posts his mugshot. Trump has the same body build as many pro athletes.
Drew is obsessed with The Midnight Special YouTube page. Marc remains obsessed with the Beastie Boys.
Carlos Santana is in hot water over his transgender views. Alice Cooper made a stance as well, but then lost an endorsement.