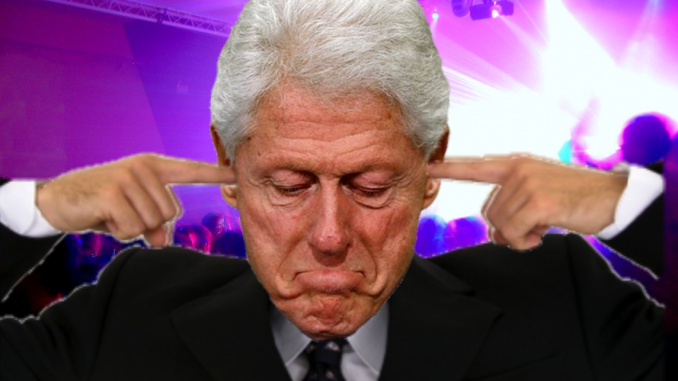 Podcast: Play in new window | Download (Duration: 2:41:32 — 74.4MB)
Trudi Daniels (@TrudiDan) & Marc Fellhauer (@MarcFell) are here today!
Bill Clinton hates loud music, Aretha's uncashed checks, Lara Spencer apologizes to male dancers, a swinger emails the show, Elon Musk is full of it, Ann Marie LaFlamme Insta-update, and Drew almost falls victim to a scam.
Anthony Fenech will be appearing on the ML Soul of Detroit podcast to address the Justin Verlander vs. Free Press fight.
Drew doesn't like shopping anymore because he's tired of being charity shamed. Today he almost fell victim to the 'save $10 now' scam.
Dave Chappelle's new Netflix special tackles the gun crisis & looks fantastic. Chappelle also threw a special block party for Dayton with performances from Stevie Wonder, Kanye & Chance the Rapper.
Leah Remini's A&E docuseries on Scientology is wrapping up with its final episode, but not before detailing the sexual assault allegations against Danny Masterson, aka DJ Donkey Punch.
30 for 30 did a special podcast on V. Stiviano leaking the Donald Sterling tapes & the aftermath from the blackmail attempt.
Breaking Red Shovel News: Eddie Murphy will host SNL for the first time in 30+ years on December 21st.
Drew got flooded with emails from pit bull sympathizers that recognize that owners & training are an important part of the equation when determining fault in these vicious attacks. Unfortunately, he didn't get any emails from Pitbull supporters.
Our swinger demographic has made contact with Drew to share a rather lengthy and convincing testimony for the lifestyle.
Trudi's solution to astronaut Anne McClain beating stalking charges for snooping in her ex-wife's bank account is to simply stay in space.
SolarCity is calling out Elon Musk for knowing nothing about solar power & now some people are saying Elon doesn't seem to know much about a whole lot of things.
A DJ at the Maidstone Hotel refused to un-crank the tunes after Bill Clinton asked him to turn it down so he & Hillary could continue discussing politics. We call the club to see if the issue has been resolved, but we end up getting disconnected.
Amongst the various wills that were found strewn about The Queen's house, over a million dollars in uncashed checks were found in Aretha Franklin's home.
Troy Aikman actually got angry as he blasted Doug Gottlieb on Twitter for his comments on Andrew Luck's early retirement. Another Luck hater, Dan Dakich got his softness thrown back in his face.
A Westland man was arrested and charged for dismembering the body of a woman recently found in Hines Park.
Ann Marie LaFlamme's latest Instagram post about her dog involved 0 comments on her dog, but a lot admiring her 'dimples'.
90 Day Fiance Other Way is a great way to learn about other cultures & find a bunch of people that are extremely hateable.