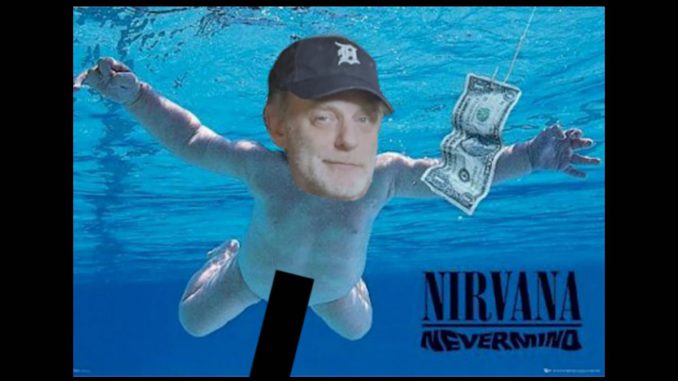 Podcast: Play in new window | Download (Duration: 2:22:46 — 131.1MB)
Nirvana's Nevermind baby is being a baby, FBI raids Detroit City Hall, Gary Graff joins us, OnlyFans relents, R Kelly's 'nephew', Stars Are Just Like Us, attractive murderers, and we're moving to Ecuador.
Rachel Nichols is out at ESPN. Stephen A. Smith kicks Max Kellerman off of First Take. After all, he did do I.T. work for the mafia.
Gary Graff joins us to eulogize Charlie Watts, explain the Nirvana baby debacle, COVID vs concerts, and recap some Beatles thing Drew's super pumped about.
Scott Peterson is back in court which leads us to our favorite game: Which Killer Would Trudi Rather Nail
COVID: Ford employees won't be back to the office until at least 2022. Oakland County parents are protesting the county's K-12 mask mandate. The military needs to get their COVID shots right… NOW. Delta Airlines will dock their unvaccinated employees $200/month.
College Football: CFB is BACK! The most offensive mascots in college. The 'alliance' is pretending it matters. Jim Harbaugh is a bad football coach. Mike Valenti is (always) aggravated at Beth Mowins.
The Royal Family is happy that the beast, Meghan Markle, didn't come to Prince Philip's funeral. Queen Elizabeth is lawyering up to sue her grandson and that beast, Meghan Markle.
Afghanistan is going great. What were Reps Seth Moulton and Peter Meijer sneaking in the country for?
Social media is dumb but we're on Facebook, Instagram and Twitter (Drew and Mike Show, Marc Fellhauer, Trudi Daniels and BranDon).