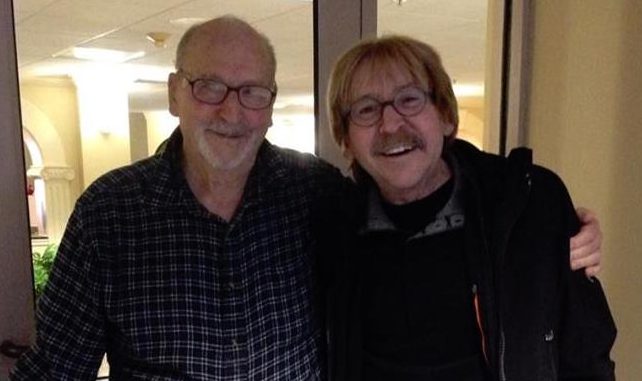 Podcast: Play in new window | Download (Duration: 2:52:16 — 79.3MB)
Marc Fellhauer (@MarcFell) is here today!
RIP Richard Clark, Andrew Luck retires, an astronaut commits a crime from space, Lenny Dykstra v. Bagel Boss Baby, David Koch's death reaction, Jeffrey Epstein's playlists, Mindhunter, and we find new 'influencers' to hate in Jawline.
Skeleton crew in action today as BranDon is in the U.P. following the passing of Kristin's Grandpa. Hopefully he can control his gastric disturbances during the funeral.
Andrew Luck's retirement leaked causing him to have to hold an early press conference. Some fan's actually booed him. There is one 'fan' of which he should be scared- OJ Simpson.  Drew's buddy Jim Irsay did a cool thing by letting Luck keep his money.
The video of Mateen Cleaves accuser trying to leave his hotel room was released. The jury took a little over 2 hours deliberate & find Cleaves not guilty of sexual assault.
If you like true crime, The Lies That Bind is a great watch on ID featuring Clay Aiken look-a-like Scott Rogers.
Chris Thomas from the Detroit Free Press was called on to enlighten us about their investigation of Anthony Fenech vs. Justin Verlander.
If you've run out of informative murder porn to watch, season 2 of Mindhunter is a good way to tide yourself over.
Marc ended up starting & finishing American Factory despite not being into it because he didn't want to offend his buddy Netflix who recommended the turd.
Jawline on Hulu focuses on a 16-year-old who wants to become an influencer and his social media manager. He really wants to be the next Cameron Dallas. What's that dude been up to recently?
The biggest space story since the astronaut who drove 10 hours in a diaper involves Anne McClain hacking her ex-wife's bank account from space.
Famous businessman/major political donor David Koch passed away this weekend causing a certain segment of social media to openly celebrate. Luckily Alyssa Milano was there to scold all the people who weren't being so positive.
Prince Andrew still has a lot of explaining to do after releasing more stupid statements about why him being BFF's with Jeffrey Epstein was no big deal.
Eddie Money is powering through another tour while receiving treatment for esophageal cancer. Get well soon!
Tommy Lee got bounced from Delmonico in New Orleans after he threw a fit for being asked to remove his hat, bro.
Chris Morgan, the Bagel Boss Baby, got smacked by Lenny Dykstra during the weigh-in for the 'celebrity' boxing match, September 28th.
Dolphins coach Brian Flores is defending 'abusing his power dynamic' by playing Jay-Z songs on repeat during practice as a way to motivate Kenny Stills on the field.
Remembering Dick Clark. Special thanks to Jeff at DrewandMike.org for the audio.