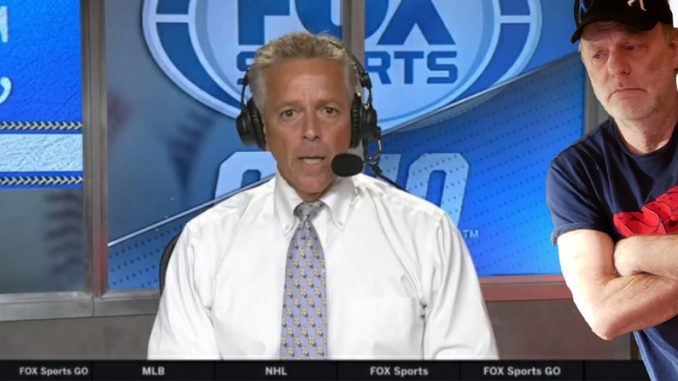 Podcast: Play in new window | Download (Duration: 2:25:24 — 66.7MB)
Thom Brennaman's memorable HR call, We Build The Wall scam gets Steve Bannon indicted, Ron Jeremy is a hoarder, CFL Stan calls back, SFX in songs, Maz checks in, 97.1 drama, and Hunter Biden is found.
Cincinnati Reds TV announcer Thom Brennaman's homophobic slur on a hot mic gets him fired, but leads to a ridiculously awkward home run call.
The Mets now have COVID. Keep your fingers crossed that it is not Jeff McNeil or JD Davis, as they are on BranDon's fantasy team.
MSU's president explains the reasoning for calling off in person instruction. Meanwhile, Ann Arbor police announced they will be busting outdoor gatherings of more than 25 people when students return to Michigan.
Artie Lange's Bob Uecker story on the Howard Stern Show is trending in light of the Thom Brennaman hot mic story.
Tom Mazawey joins us to defend his best friend, Thom Brennaman and give his take on Casey Mize and play F-M-K with Keith Jackson, Joe Tessitore and Thom.
97.1 The Ticket seems to have some drama as people argue over who did and didn't see Terry Foster in the hospital.
The 10th episode has dropped of 'History of WRIF Podcast'. Meltdown is featured and has nice things to say… but still no invite for Drew, Trudi or Doug Podell.
The No Filter Sports boys have a new episode out with sportscaster Fred Heumann. With no Eli Zaret present, nobody is there to keep Denny McLain and Bob Page from taking shots at each other.
Kamala Harris loves the Biden boys and had really bad cottonmouth last night. Hillary made a cameo too for unknown reasons.
Steve Bannon and others ripped off the "We Build the Wall" charity for their own gain. Four people are indicted.
Follow us on Facebook, Instagram and Twitter (Drew and Mike Show, Marc Fellhauer, Trudi Daniels and BranDon).