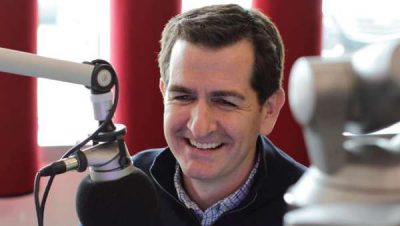 Podcast: Play in new window | Download (Duration: 2:34:54 — 71.1MB)
RIP Jamie Samuelsen, athletes opting out due to COVID, Ellen's troubles, Bryan Callen #MeToo'd, The Go-Go's doc, Thomas Markle gives up, and Barack Obama's half-brother trashes the former president.
The Detroit Tigers became the first team (along with the Cincinnati Reds) to play the new 7 inning doubleheaders.
Jamie Samuelsen passed away at the age of 48. Jamie was part of the "Mike in the Morning Show" when Drew was out from 2007-2009. Marc reminisces about Jamie calling him out for incorrectly thinking he was Jewish.
The next stimulus package is taking forever. It almost seems like congress is more concerned about their own jobs.
Universities are having a little trouble with their revenue this year. If only, they could tap into their billions in endowments.
Meghan Markle hired paparazzi to make herself look good. Her father, Thomas Markle has finally given up on her after reading a book about her.
Now that the truth is out about how mean Ellen is to her employees, she's thinking of just calling it quits…but at least Scooter Braun supports her.
Bryan Callen of "the Fighter and the Kid Podcast" is in some trouble after allegations of rape and sexual assault.
A Pitchfork editor had the audacity to score Taylor Swift's latest album 8/10. The Swifties respond with doxxing & Queen T did nothing.
Tekashi 69 is a fully-free man. He just released a new video where no one is wearing a mask. I guess his Coronavirus threatened asthma is cured.
Malcom MacDonald lost his weiner after a taint injury. Good news, he's got a brand new one. Bad news, he's been giving himself an "Indian Burn".
The Ghislaine Maxwell files reveal new allegations. Alan Dershowitz is fighting back once again by trashing the victim.
Boston Marathon bomber, Dzhokhar Tsarnaev, has his death sentence overturned because of a juror's social media.
Follow us on Facebook, Instagram and Twitter (Drew and Mike Show, Marc Fellhauer, Trudi Daniels and BranDon).