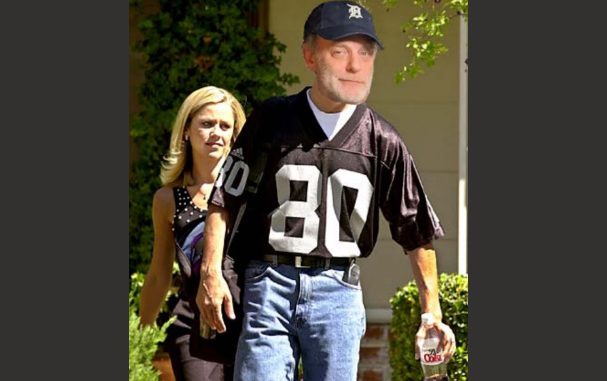 Podcast: Play in new window | Download (Duration: 2:53:36 — 139.5MB)
Catching up with the Condits, Alec Baldwin with Chris Cuomo, a talk with Leif Garrett, Brooklyn Beckham trolled, WATP Karl joins us, Dark Side of Comedy: Chris Farley, Adam Neumann's new scam, Trudi's birthday full of famous deaths, and Drew wasted his genie wishes too early.
Drew partied hard at the Royal Oak Music Theatre checking out Peter Hook & The Light / Joy Division.
The latest ML Soul of Detroit featured Allan Lengel. It sent us down a Gary Condit/ Chandra Levy rabbit hole.
Drew's Genie Wishes for the Day: 1) A GoPro on the Washington Twp. guy who claimed he had to stay awake for 72 hours. 2) Total elimination of cheesy weatherman jokes. 3) Some inside wish regarding the Triple Threat Trio.
BranDon gets defensive for taking time off work to care for his new daughter and moving his family. Drew accepts his apology.
80-year-old Julie Jaman is in trouble for not wanting to shower with weiners. Clementine Adams could use your money to get that sex change.
August 16 is a special day in history: Elvis Presley died. Aretha Franklin died. Northwest Airlines Flight 255 crash. Trudi Daniels birthday!!!
Grab your EXCLUSIVE NordVPN Deal by going to nordvpn.com/dams to get up a Huge Discount off your NordVPN Plan + 4 months for free! It's completely risk free with Nord's 30-day money-back guarantee!
WATP's Karl shows up to promote his upcoming live show at the Magic Bag, brag about attending the South Park 25 concert, comparing Call Her Daddy (with Kristin Cavallari) & Sofia with an F (with Jay Cutler) and destroy the softest TMZ employee possibly ever.
Dark Side of Comedy has dropped with it's first episode featuring Chris Farley. We talk with show stealer, Leif Garrett.
Social media is dumb, but we're on Facebook, Instagram and Twitter (Drew and Mike Show, Marc Fellhauer, Trudi Daniels and BranDon).