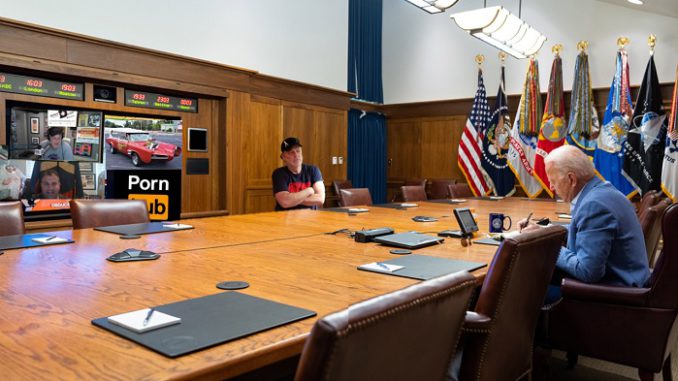 Podcast: Play in new window | Download (Duration: 2:42:29 — 149.2MB)
Pulling out doesn't always work, Jumbotron Trudi's birthday, Bob Dylan #MeToo'd, Lizzo cries, nurse turns to OnlyFans, Travis Barker flies again, NASCAR loves Screech, and our internet/cable is out… again.
Xfinity/Comcast and DTE Energy seem to be conspiring against this podcast. Dana Nessel wants DTE to pay customers that lost power… a whopping $25.
Afghans tried desperately tried to catch the last flight out of Kabul. It did not end well for many. Check out this riveting scene from the streets.
Things aren't going so well for Haiti either. Some people are saying they should move next door to the Dominican Republic.
The College Football AP rankings have been released and it's the same as it's always been. Michigan and MSU suck.
30% COVID Requirement: Detroit Lions fans need to mask up if they're heading to Pittsburgh. You also need to mask and vax up for Jason Isbell, Dr. Phil, Maroon 5, Dead & Company and others. The obese should probably get a COVID vaccine. Turns out that vaccine is a bummer for those who've already had COVID.
Screech got the tribute he always wanted. Follow Drew on Twitter so he can pass Dustin Diamond in followers.
Travis Barker understandably hates planes. Kourtney Kardashian forces him to travel in the air now. What a terrible girlfriend.
Look at all the sweet private jets at Obama's birthday party. Not very environmentally responsible of them.
Lizzo is super sad that people make her weight. Some people are suggesting she shouldn't post certain content on the world wide web.
Demi Lovato's podcast is still terrible. Her new tv show with Valerie Bertinelli is not going to make it past 6 episodes.
This nurse is so hot she can't be a nurse anymore. Her only choice was to go make a ton of money on OnlyFans.
Barbra Streisand hates the remake of A Star is Born and really wants Will Smith to have sex with Beyoncé.
Social media is dumb but we're on Facebook, Instagram and Twitter (Drew and Mike Show, Marc Fellhauer, Trudi Daniels and BranDon).